FL Head-On Car Collisions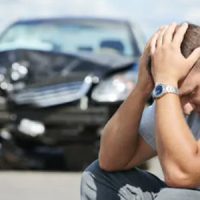 Every vehicular accident could be a traumatic event depending on how the crash occurs and what injuries are sustained. A particular frightening and damaging type of collisions are head-on accidents. Accident victims have reported not being aware of any risk until they saw another vehicle rapidly heading toward them with no available option for responding and avoiding the impact.
A variety of head-on injuries are possible, including those connected to vehicular safety features. While airbags can and do save lives, when they deploy there is also the possibility of fractures, cuts, and lacerations. If you need compensation for your Florida head-on crash damages, talk to a Delray Beach personal injury attorney.
Harm to Different Areas of the Body
When two or more vehicles collide, there are a range of injuries that can be sustained and long recovery times may be required. Extreme force can result in severe injuries, including the following.
Brain injuries. Violent shaking of the head or when a head impacts with a surface, such as a dashboard, brain injuries are possible. For some, symptoms include confusion, blurry vision, and nausea.
Neck and spine harm. Whiplash, extreme force snapping the head back and forth, can result in injury to discs in the spine.
Midsection injuries. Fractures and internal organ harm is possible when airbags deploy and there is force from an engaged seatbelt during the course of a crash. Cracked ribs, for example, are possible.
Legs, feet, and lower body harm. Injuries to the lower portion of the body are also possible, inducing bone breaks, torn ligaments, and muscle strains.
Car crashes can alter your life in an instant. When injuries are sustained, you need to focus on achieving the best possible outcome for your physical health. An attorney can handle all of the insurance negotiations for you, using their skill and background knowledge to secure the maximum monetary settlement you need to pay off medical fees and provide relief from income loss.
Discuss your Case with a Palm Beach County Attorney
After a Palm Beach car accident injury, talk to a knowledgeable Delray Beach personal injury attorney about liability and how compensation can be accessed. Your attorney will look over the evidence that is currently available and make moves to access additional documentation if doing so would support your need for financial recovery. Settlements are possible when there are high medical fees as a result of an accident and another was negligent.
Were you or someone you care about injured in a head-on car accident? Take the time you need to focus on your physical recovery, an attorney can build a strong claim on your behalf while you heal. To learn about the value of your claim, talk to the knowledgeable attorneys at Earnhart Law in Delray Beach. With over 30 years of experience handling personal injury cases, our attorneys know how to secure maximum recovery amounts. You do not have to accept a settlement that you believe is too low. Instead, connect with a legal professional. Call 561-265-2220 or contact us online.