Fixing Your Own Car Could Complicate Your Insurance Claim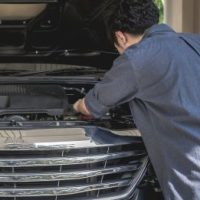 Juggling insurance claims, property damage, personal injuries, and stress can be overwhelming after a FL vehicular accident. So if you know how to fix cars, you may be tempted to work on your own car, because you enjoy doing the work or because you believe fixing your own car will save you time and money. In reality, working on your car could complicate your insurance claim.
When you discuss why fixing your own car after an accident is problematic with a Delray Beach personal injury attorney, you will learn about the importance of reputable mechanic quotes and be introduced to ways a seasoned attorney can fortify your insurance claims so you can obtain a fair insurance settlement for property damage and other accident losses.
Filing an Insurance Claim and Repair Quotes
If you are filing a car accident insurance claim that is solely connected to property damage, or will have property expenses included in the total losses, following the correct procedure will fortify your chances of securing a maximum settlement amount.
After an accident, one of the ways you should start an insurance claim process is to promptly notify your insurance company about the incident and provide the insurance employee with all of the relevant details. You also want to be sure you have documentation in place, such as taking photographs of the vehicular damage and gathering any supporting evidence, from police reports to witness statements. Once your insurance company is aware of the situation, they will likely assign an adjuster to assess the damage and estimate the repair costs.
Part of the process is typically obtaining accurate estimates of repair costs, and insurance adjusters will want these numbers to come from reputable and licensed mechanics. Repair estimates from a person who repairs cars on weekends to unwind from their professional job will not carry the same weight as those of an auto professional.
Legal Counsel After Property Damage Is Sustained
An attorney who has a background in personal injury and car accident cases can provide you with invaluable guidance as you navigate the insurance claim process because you need funds to fix or replace your vehicle. A Delray Beach personal injury attorney can ensure you are gathering the proper documentation, advocate on your behalf, handle communications with insurance companies, and help negotiate a fair settlement.
Your lawyer can even advise you on when to obtain multiple mechanic quotes, which could be an important step to protecting your interest if your insurance company has told you solely to see their approved auto body location. Then, if disputes arise or the insurance company acts in bad faith at any point of the process, your attorney can take appropriate legal action to protect your rights.
Could you fix your car but aren't sure if you should? By following the proper procedures, obtaining reputable mechanic quotes, and seeking the guidance of an attorney, you can ensure a smoother claim process. With over 30 years of experience, the attorneys at Earnhart Law can help. Call 561-265-2220 or contact us online.