Federal Government Suspends Hours of Service Requirements for Some Truckers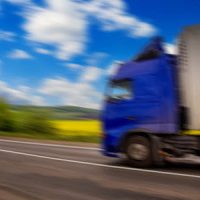 Commercial truck drivers are performing important work during the Covid-19 pandemic. They have hauled goods across the nation, including personal protection equipment (PPE) used on the front lines by medical staff.
However, the Trump administration has responded by temporarily suspending the federal hours of service regulations for some commercial drivers. These regulations, put in place over 80 years ago, were designed to protect the public safety by limiting the amount of time that truck drivers can be behind the wheel. For example, someone hauling goods cannot drive more than 10 hours in a 24-hour period and must have at least a half hour break after 8 hours of driving. Now, many of these regulations have been suspended.
Suspension is Limited to those Delivering Emergency Supplies
The suspension does not impact all commercial truck drivers. Instead, those who are delivering important supplies are covered, which includes those carrying:
Emergency food supplies
Medical supplies and medical tests
Mask, gloves, and other PPE
Hand sanitizer and soap
Equipment and supplies used for building quarantine and emergency shelters
Fuel
Liquefied gases used in cooling or refrigeration
People who are necessary to provide medical care or quarantine
The order is set to expire in mid-May, but it has already been extended several times. We anticipate it being extended again as the coronavirus pandemic shows no signs of coming to a close any time this spring.
Drivers Still Must Take Breaks
Though the order suspends the hours of service regulations, truckers cannot drive as much as they want. Instead, they must take breaks after making a delivery.
Specifically, a trucker who delivers supplies must take a 10-hour break and those delivering people must take at least an 8-hour break once delivery has been made. The government is also clear that truckers can request immediate rest, if necessary.
And the government has been clear that carriers "shall not require or allow" drivers who are fatigued to operate a commercial vehicle. This is in compliance with 49 CFR § 392.3, which prohibits fatigued drivers from continuing to drive. This particular regulation was not suspended.
Will Accidents Increase?
There is some debate about whether this temporary suspension could lead to an uptick in truck accidents. According to one source, drivers still have an incentive to drive safely and make deliveries on time, so we should trust them not to drive while fatigued. Relying on personal experience, this writer stated that following the hours of service requirements often interfered with his sleep schedule, so the suspension of these rules could potentially improve road safety.
We have our doubts. For one, truck drivers don't suffer the short end of the stick when involved in a crash. Other motorists do. Surely, getting into an accident is something truckers try to avoid, but they are not perfect.
Further, carriers probably want to make deliveries as soon as possible, and they can create incentives for drivers to push themselves too far. Many drivers do what they are told because they are afraid of losing a job.
Speak with a Delray Beach Truck Accident Lawyer
Earnhart Law has helped truck accident victims for over 30 years. To meet with a Delray Beach truck accident attorney for a free consultation, please call us today, 561-265-2220.
Resource:
autoblog.com/2020/03/16/coronavirus-trucker-hours-of-service-safety-rules-exemption/?guccounter=1&guce_referrer=aHR0cHM6Ly93d3cuYmluZy5jb20vc2VhcmNoP3E9aG91cnMrb2Yrc2VydmljZStsYXcrc3VzcGVuc2lvbiZmb3JtPUVER05UVCZxcz1QRiZjdmlkPTNlNDk4MjUyYmE3YzQ2NjM5OWUwODFiMWM2MGYyODc2JmNjPVVTJnNldGxhbmc9ZW4tVVMmcGx2YXI9MCZQQz1EQ1RT&guce_referrer_sig=AQAAAIhSNjyAm4qyxoejp8z32yUvXknWlzDOGulZnxLvTD-kQrqqmFeD9tKwxq1cQ9v4cX2rq5hVTPLiIAVf9wsVkUn_0KUSUAe2Oj7Gv624JeqHttRV1YUgnhEQUG72Trg4vgyxKKZCUWgna63KGsWtqY_CjtAXRH2_xWvvKS5nkeja
https://www.delrayinjuryattorneys.com/federal-agency-changes-trucking-regulations/