Fault, Compensation, And How To File An Injury Claim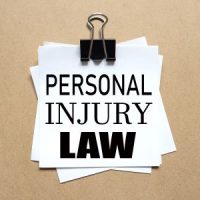 Personal injury claims have been the topics of television shows and books, but that doesn't mean the process will be easy for you if you find yourself injured in a Florida accident. For example, over the course of a TV show, it can be clear who was the at-fault party and the compensation amount is accessed, all within one short hour.
In reality, there can be a lot of moving parts when it comes to personal injury claims, particularly if there are multiple insurance companies involved or there is confusion surrounding liability. Thankfully, you do not need to file a claim on your own, there are professionals who have extensive experience and can provide you with the knowledge you need. Connect with a Delray Beach personal injury attorney to have years of skill and talent working for you.
Fault and Recovery Amounts
It is an unfortunate reality that many accident victims accept compensatory damages from an insurance company that is far lower than what could have been achieved with an experienced professional guiding the process. This could happen if someone tries to shift a higher degree of fault in your direction.
Compensation can happen even when you carry some of the fault for an accident, it is important to know this. While your recovery amount may be lowered, there are recovery options for individuals who are deemed 20%, 45%, 70%, or any level of fault. Your lawyer can advocate for you and they may be able to gather evidence to prove you carry less fault and have a right to a higher settlement.
It Will Take Longer Than an Hour
While a TV program can wrap up in an hour, personal injury claim settlements may take time. The timeline may be short for you if you have strong documentation proving your need for compensation, but gathering documents and witness settlements may take longer than one would like. That said, your attorney can keep you informed throughout the process.
Taking care of yourself can also make the injury claim process smoother. For example, be sure to seek medical care without delay and follow your doctor's treatment plan to the letter. It may even be helpful to document your injury healing with photos, so the severity of the injury and the impact it has made on your life is clear. Discuss timeframes with a Delray Beach personal injury attorney. A lawyer who understands your goals can work toward your objectives.
Do you need to talk to a lawyer about your need for financial relief? Personal injury law is not simple, and there may be complicated issues to address as you strive for damage recovery after a Florida crash injury. When you want to learn about the value of your claim, talk to the knowledgeable attorneys at Earnhart Law in Delray Beach. When you need seasoned experts in your corner, connect with the attorneys at Earnhart Law, experts who have been handling personal injury cases for over 30 years. To get started, call 561-265-2220 or contact us online.