Elevator Accidents In Florida: What You Should Know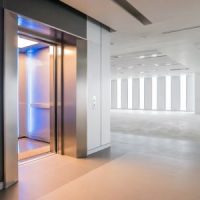 There are countless apartment complexes, condominium buildings, hotels, shopping centers, healthcare facilities, and other properties throughout Florida that utilize elevators to get people from one floor to another. It is critically important that elevators are regularly maintained and inspected to prevent accidents, but unfortunately elevator accidents still occur every year. If you or a loved one has been injured in an elevator accident, you need an experienced Delray Beach personal injury attorney to fight for the compensation that you deserve. To learn more, call or contact our office today.
Types of Elevator Accidents
There are many ways in which an elevator accident can happen, and many elevator accidents lead to serious injuries for victims. Some of the most common types of elevator accidents include the following:
Sudden stops,
Defective doors,
Speed malfunctions,
Free falls,
Unbalanced leveling,
Electrocution, and
Falls down elevator shafts
Elevator accidents happen for many different reasons, including a lack of maintenance, improper installation, mechanical failure, faulty wiring, and a failure to inspect. Once the reason is determined for an accident, the next step in any case is identifying those liable for the accident.
Liability in Elevator Accidents
Typically, liability for an elevator accident is either attributed to the property owner or a manufacturer. Property owners have a duty to regularly inspect and maintain elevators on their property, and if an accident is caused by their failure to do so they can be held responsible for any injuries that result. Manufacturers of elevator parts can also be held responsible for an accident if they created or installed defective parts that caused the accident. Defects can occur either in the idea for a part, known as a design defect, or in the physical creation of the part in a factory, known as a manufacturing defect.
However, there may be others who also face some level of liability in an elevator accident. If there was an intentional act involved, such as pushing someone down an elevator shaft, the person responsible for that act could be held liable. Contractors or subcontractors who were hired to inspect or maintain an elevator but failed to do so properly may also be held liable if an accident results from their negligence. An experienced personal injury lawyer can help determine who is liable in your case.
Compensation for Elevator Accidents
Given that many elevator accidents result in serious injuries, receiving full compensation for the harm caused is critically important for accident victims. Compensation includes coverage of all economic and noneconomic damages, which includes medical bills, lost wages, property damage, loss of future income and benefits, pain and suffering, emotional distress, loss of enjoyment of life, disability, and disfigurement. Talk to our office to learn more.
Call or Contact Our Office Now
If you or a loved one has suffered injuries due to an elevator accident in the Delray Beach area, the experienced personal injury attorneys at Earnhart Law are here to help. Call the office or contact us today to schedule a free consultation.