Electric Vehicles And Traffic Accidents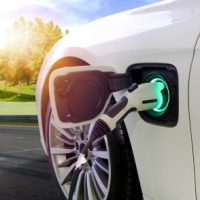 Electric vehicles (EVs) have increased on Florida roads, and while they are an eco-friendly transportation option, it's important to understand potential impacts in the event of a traffic accident. While there are many benefits to EVs, such as lower emissions and reduced fuel costs, there are also unique challenges when it comes to safety on the roads.
While EVs have a lower rate of crashes, when collisions are measured per mile traveled against traditional vehicles, EV safety risks do exist. If you are involved in an accident and were driving an EV, or another driver was operating an EV, and you are seeking damage recovery, talk to a Delray Beach personal injury attorney about your compensation options.
 A Handful of Electric Car Collision Statistics
According to the National Highway Traffic Safety Administration (NHTSA), when an EV is involved in an accident, sometimes there are fires due to the batteries that power the vehicles.
Here are some statistics to keep in mind:
In one US year, there were nearly 14,000 electric vehicle crashes.
EVs are 50% more likely to be involved in a pedestrian accident than traditional vehicles, in part due to their quiet operation.
Reports from the NHTSA state that EVs are more likely to be involved in fires following an accident due to their lithium-ion batteries.
EVs tend to be involved in more single-vehicle crashes than traditional vehicles.
Because there is an increased risk of fire when EVs are involved in accidents, keep a safe distance from vehicles after a collision. If the battery is damaged, the EV is at a higher risk of an explosion. Give vehicles space and wait for emergency responders to arrive and assess the situation.
What You Can Do If You Are Involved an EV Accident
If you are involved in an accident with an EV, it is important to take the same steps as you would after any vehicular traffic accident, including checking yourself and others for injuries and seeking prompt medical attention. It is also best practice to take photos of the scene and any damage to the vehicles, exchange information with other drivers, including names, contact information, and report the accident to your insurance company.
In addition to these standard post-accident steps, consider contacting a Delray Beach personal injury attorney. Electric car accident settlements can be more complex than traditional accidents due to the unique safety risks involved. A lawyer with experience handling EV accidents can help you navigate the legal process and ensure you receive the compensation you need, including funds to access the medical care you require in order to fully heal.
Were you hurt in a Florida accident involving an electrical vehicle? A skilled lawyer can negotiate with insurance companies on your behalf and help you navigate the legal process. To protect your rights, reach out to the legal team at Earnhart Law in Delray Beach. Then, you will be working with lawyers with over 30 years of personal injury law experience. Call 561-265-2220 or contact us online.