Does Getting into an Accident Increase Your Insurance premium?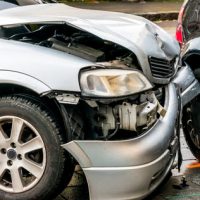 After a car wreck, many motorists have an overriding fear: they don't want to report the accident because they think their car insurance rates will increase. Insurance is very expensive in Florida, so these fears are justified. You might barely be able to afford mandatory personal injury protection (PIP) coverage right now. But will reporting an accident cause your premiums to increase even further?
At Earnhart Law, our Delray Beach car accident lawyers have helped many injured motorists, and we are very experienced regarding insurance issues. Contact us after an accident if you have a question.
Yes, Your Rates Will Go Up if You Are at Fault
Florida closely regulates the insurance industry, and there are laws on the books that prevent insurers from increasing rates following a crash. For example, Fla. Stat. 626.9541 states that it is an unfair insurance practice to raise a driver's rates because the driver got into a wreck. However, there is an exception if the insurance company finds that the insured was "substantially at fault" for the accident. In practice, this means the driver was 51% to blame or more.
Floridians can definitely expect their premiums to rise if they were at fault for a collision. After one wreck that causes at least $2,000 in damage, most drivers will see around a 35% increase. This could be around $1,000 a year, depending on how much you are currently paying. If you are involved in a second at-fault collision, your premiums will probably fly through the roof.
Why does fault matter when Florida has "no fault" insurance? Well, being at fault shows that you are a negligent driver. This means that you are at greater risk of getting into future accidents, so the company is at risk of losing money on you if they don't increase their rates.
A DUI accident will cause premiums to shoot up even more. We have seen, on average, premiums increase over 5 times for what a driver with a clean record would see.
Your Policy Might Not Be Renewed
Florida's insurance law also limits when insurers can refuse to renew a policy because their insured was involved in an accident. The law clearly states that an insurer cannot non-renew because you were involved in one at-fault collision. So, you can still get insurance, though you will pay more.
However, the law is also equally clear that your insurer can non-renew if you have had 3 or more accidents. Further, this number can include accidents where you were not substantially at fault. That might seem unfair, but it's the law.
Let Us Help You Following a Crash
Car accidents are expensive. Many of our clients cannot work as they recover from broken bones, brain injuries, and other ailments. Meanwhile, medical bills continue to arrive almost daily.
At Earnhart Law, our team knows how to obtain fair settlements for our clients. Establishing fault is often critical, especially if you have suffered serious impairments. Contact us today to schedule a free consultation.
Resource:
carinsurance.com/how-much-does-insurance-go-up-after-accident.aspx
https://www.delrayinjuryattorneys.com/were-you-injured-in-a-driveway-accident/