Different Rideshare Options and What to Do After an Accident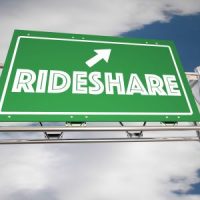 Ridesharing services, such as Uber and Lyft, have exploded in popularity. This transportation option has revolutionized the way many in Florida and around the world get from point A to point B.
If you use rideshare vehicles, it is important to understand that ridesharing comes with its own set of risks and potential complications. Knowing what to do if you're involved in an accident while using these services is advised, and a Delray Beach personal injury attorney can guide you through the process.
Lyft, Uber, and Local Services
Probably the most well-known ride sharing company globally is Uber, and there are drivers in Delray Beach who are available to give people a ride when they use the Uber app. Once an individual requests a ride, a nearby Uber driver will pick them up in their own vehicle. The service offers a range of vehicles to Uber customers, including UberX (standard rides), UberXL (larger vehicles for groups), and Uber Black (premium vehicles).
Another popular ride sharing option in Delray Beach and throughout Florida are Lyft vehicles. Similar to Uber, riders request a ride via the Lyft app by entering where they are now and where they want to go. Then, a nearby Lyft driver who has the type of vehicle requested and is able to complete the journey can accept the ride, if they so choose.
In addition to Uber and Lyft services, Delray Beach has its own local ridesharing services that cater to the specific needs of the community, and these services may offer rides on a smaller scale or focus on particular areas of the city.
What to Do After a Rideshare Accident
While ridesharing services are typically safe and many use them daily without incident, accidents can happen. If you were involved in a rideshare accident, gather information, such as taking photos or videos of the accident scene, including vehicle damage, license plates, and the location.
You will also want to document any injuries and be sure to seek medical care. Major injuries may require calling emergency services while others can be treated by visiting an urgent care center or through an appointment with your primary care provider.
Informing the rideshare company about the accident is also a key step, and you can do so through the ridesharing app or by calling customer support. Uber, Lyft, and other rideshare services have protocols in place and will assist you with the reporting process.
Because the recovery process can be complicated, it's wise to consult with an experienced Delray Beach personal injury attorney. They can assess your case, walk you through your legal options, and represent your interests when it comes to dealing with insurance companies and filing lawsuits.
Who did you call after being injured in a rideshare accident? If you find yourself recovering from harm sustained in a collision involving a Florida rideshare vehicle, consult with a qualified attorney to protect your legal interests. The attorneys at Earnhart Law have over 30 years of experience. Call 561-265-2220 or contact us online.