Determining Liability In A Charter Boat Accident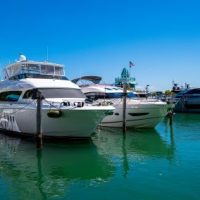 Recreational boating and fishing are two of the most popular pastimes for residents and tourists alike in Florida. For people who do not own a boat, they can rent or charter a vessel for their use. There are many different ways to charter a boat, and when an accident occurs the specifics of the rental details often determine who is held legally liable for any injuries that occur. At Earnhart Law, if you or a loved one was injured on a chartered boat our dedicated legal professionals in Delray Beach are here to help. Call the office or contact us today to schedule a free consultation of your injury claims.
Ways to Charter a Vessel
There are many different ways to charter a vessel in Florida for boating or fishing. One option is to hire a skipper, who captains the vessel while those who rent the boat enjoy their time on the water. Chartered vessels with skippers can also come with additional crew members who handle other aspects of the boat. Another option for chartering a vessel in Florida is to rent the boat without a skipper or experienced crew. This is also known as bareboat chartering, where just the vessel is rented for a period of time by an individual or a group, with the renter serving as the captain and navigator of the vessel during the rental period.
Liability for Charter Boat Accidents
Whenever an accident occurs on a charter boat that causes an injury, one of the first questions often asked is who is liable for damages? In most cases, the owner of the vessel can be held liable for damages. This can be an individual or a company that owns the boat, as they have a responsibility to keep the boat in safe and working condition at all times as well as mitigating any hazards that could cause injury to those on board.
If the chartered vessel has a skipper or other crew that come with the boat rental, they may also be held liable for any injuries that occur while on the vessel. This is particularly true if any negligent or reckless actions of the crew members result in an accident or injury, such as speeding or taking a sharp turn that causes someone to fall overboard. Skippers and crew members may also be held liable if an accident occurs on the vessel and they fail to render the proper first aid, further exacerbating the injuries.
Lastly, if the vessel is a bareboat charter, the person who is operating the boat during the rental period may also be held liable for any injuries that occur on the vessel. When a person volunteers to serve as the boat captain, they are taking on the responsibility of ensuring that the vessel is operated properly and that the passengers remain safe. To learn more about charter vessel liability, talk to our office today.
Call or Contact Our Office
Have you or someone you know been injured on a chartered vessel? If so, the experienced Delray Beach personal injury lawyers at Earnhart Law are here to help. Call or contact our office today to schedule a free consultation.