Defective Fitness Equipment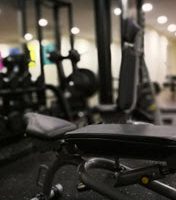 It's hard enough to get in shape these days. Few people have room in their busy schedule to free up a half hour to spend on a treadmill or stationary bike. Now you can add another obstacle to the mix—defective fitness equipment. A recent recall of an elliptical machine reminds consumers that they can suffer devastating injuries while trying to get fit. If you have been injured in the gym—or if you were injured by home fitness equipment—you might be entitled to compensation.
Additional Incidents Prompt Recall
According to the U.S. Consumer Products Safety Commission, Johnson Health Tech reannounced a recall of its Ascent Trainer at the end of July. The manufacturer announced a recall because perspiration and liquids could collect in the power socket, leading to a short circuit and possible fire.
Johnson Health Tech reported 11 new incidents of smoking, sparking, melting, and shorting out of the power cord and socket. Although no injuries were reported, the latest incidents are in addition to the 44 incidents that had been disclosed as part of a prior recall in 2014. Obviously, the manufacturer has not yet learned how to adequately address the issue.
If you have one of the machines, the manufacturer recommends that you unplug it. You can then contact the manufacturer for a free repair.
Other Defective Equipment
News stories about defective exercise equipment continue to make the national news. Consider the following:
A woman in Wisconsin was injured when the Fitbit she was wearing on her wrist caught on fire and exploded.
A gym in San Diego has been sued because the cables on many of its exercise machines were snapping. One client fell and suffered nerve damage as a result.
A hotel guest in Houston suffered a serious shoulder injury when she tried to use a treadmill that was missing a part.
Each year, thousands of people visit the emergency room because of injuries sustained on defective exercise equipment. If you have been injured, you should immediately seek medical attention that will allow you to make a speedy recovery.
Holding Others Responsible
Depending on the circumstances, you might be able to hold a variety of entities responsible for an injury sustained on exercise equipment. For example, Florida law will allow you to sue:
The manufacturer of the defective piece of equipment.
Others in the stream of commerce, such as distributors, wholesalers, and retailers.
If you used the equipment in a gym, then you might be able to sue the gym.
If you used the machine in a hotel or other establishment, you can usually sue the establishment that purchased the equipment.
Generally, the more defendants you can add to the lawsuit the greater your chance of receiving 100% reimbursement for your injuries.
Contact Earnhart Law
If you have suffered an injury on exercise equipment, you should know that help is available. At Earnhart Law, we meet with hundreds of clients who are injured through no fault of their own. They are worried about how they will pay for medical bills and support themselves. For more information about your legal rights, please schedule a free consultation with one of our Delray Beach personal injury attorneys.
Resources:
cpsc.gov/Recalls/2018/Additional-Incidents-Prompt-Johnson-Health-Tech-to-Reannounce-Recall-of-Matrix-Fitness-Ascent-Trainers-and-Ellipticals-Due-to-Fire-Hazard-Recall-Alert
nypost.com/2017/04/25/fitbit-owner-claims-fitness-tracker-exploded-on-her-wrist/
10news.com/news/san-diego-gym-is-latest-in-cable-snapping-fitness-machine-suits
setexasrecord.com/stories/511183104-court-papers-defective-hotel-treadmill-caused-guest-to-suffer-shoulder-injury