Dangerous Dog Breeds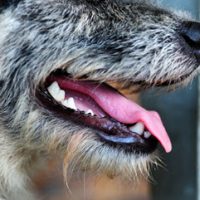 According to statistics, dog bite claims account for about a third of all claims paid out by homeowners insurance companies. For this reason, insurance companies will deny offering policies to people with a dangerous breed at their homes. If you are a homeowner, then you will want to understand whether your dog is preventing you from obtaining insurance. However, if you are injured, then you will need to consider whether the dog owner's insurance carrier will cover the accident. If not, there will be far less money available to pay out your claim.
Dangerous Breeds
Each insurer keeps its own list of dangerous breeds. However, there is quite a bit of overlap between companies. One survey found that the following dog breeds showed up most frequently on these lists:
Pit Bulls and Staffordshire Terriers
Rottweilers
German shepherds
Doberman Pinschers
Akitas
Chows
Siberian Huskies
Wolf-hybrids
Great Danes
Alaskan Malamutes
Not every dog that belongs to these breeds is dangerous, of course. You might have a pit bull that is an angel and would never hurt a fly. Nevertheless, these are the breeds with the highest percentage of dangerous dogs, and insurers do not have time to get to know your dog individually.
How Dog Breeds Affect Your Personal Injury Claim
The average claim for a dog bite is $37,000—a meaningful sum of money for most Floridians. Dog bite victims with more extensive injuries are entitled to much more in compensation for the medical care they received and for the emotional fallout of the attack. Unfortunately, most dog owners do not have $40,000 or more lying around in the event their dog mauls someone. Instead, homeowners will rely on the insurance policy on their house.
If the insurance company is aware of the dangerous breed, they might either charge much higher premiums or deny insurance altogether. Even if they offer insurance, the premiums might be so high that the homeowner ends up dropping their policy in the middle of the year or not renewing it. As a result, many people with dangerous breeds will not have any insurance when their dogs attack you.
Your Options after a Dog Attack
If the owner has no insurance, you might need to bring a lawsuit since the owner is unlikely to agree to a settlement. But even if you win a lawsuit, you will need to find assets that the defendant owns. Because of Florida's generous homestead exemption, you probably can't get ahold of someone's house. Instead, you might need to find boats, investment property, or other assets—which can be difficult to locate and then sell.
At Earnhart Law in Delray Beach, we help our clients understand their best options going forward. This might involve negotiating a settlement with an insurance carrier or performing an in-depth analysis of whether a defendant has sufficient assets to pay out your claim. For help identifying the best course to take, please contact one of our dog bite lawyers today to schedule your free consultation. We offer compassionate guidance during difficult times.
Resources:
iii.org/article/spotlight-on-dog-bite-liability
forbes.com/sites/cateyhill/2012/05/30/11-riskiest-dog-breeds-for-homeowners-and-renters/#394f3ecf36d9
psychologytoday.com/us/blog/canine-corner/201405/14-dog-breeds-blacklisted-insurance-companies