Damaged Vehicles And Pursuing Financial Recovery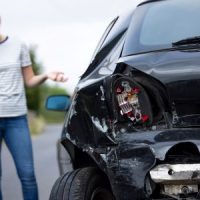 If you are expecting an insurance settlement after a Florida car wreck, you may already have an approximate amount in mind. But if your car or truck had damage because of a prior collision or maintenance issue, an insurance adjusters may assert that you are inflating the financial figure you need as a result of the accident. There are even examples of adjusters completely denying a claim because the vehicle was already damaged.
You do not have to accept the first offer you receive from an insurance representative. A Delray Beach personal injury attorney could provide you with a variety of options when you reach out to them. If you are considering speaking to a lawyer, do so without delay. Timely investigations could strengthen your claim and keep you within Florida filing deadlines.
Pre-Existing Damage and Recovery Assessments
Being forthright about pre-existing damage is important. While your lawyer is working to gather evidence to support your right to a full and fair settlement, insurance adjusters and legal professionals are trying to uncover reasons to block or shrink a compensation amount. Because of this, dishonesty can only lead to more disputes and could weaken your claim. Instead, your attorney can fight specifically for the damage as a result of the collision.
Complicated claims are possible when pre-existing damages are in the same area of the vehicle as new damage, but there are still paths forward. Expert assessments can be used to prove damage was exacerbated by the crash or that a larger vehicular issue is a direct result of the car being struck. Sometimes deeming the car a total loss is the right path forward, your attorney can share negotiation strategies with you.
Medical Fees Beyond Property Bills
For some, property bills are only one issue when it comes to damage recovery. Medical expenses can also lead to financial strain for accident victims. When an injured individual has to take time off of work to heal and is receiving bill after bill for doctors appointments, stress levels can quickly rise.
Talk through all of your concerns with a Delray Beach personal injury attorney. A lawyer will be sure every issue is addressed so you can be made whole, including fighting for medical expenses, property bills, and lost wages. A fair settlement could be possible when steps are taken to strengthen your claim.
Can I access a monetary settlement if my vehicle was damaged when the crash occurred? Each situation is unique, a skilled attorney has the legal knowledge and research skills you need. There are many reasons why insurance adjusters try to deny and reduce accident claims, one of them is damaged vehicles. To push back on a low offer and connect with the higher sum you need, speak with the attorneys at Earnhart Law in Delray Beach. Experienced lawyers can help, our attorneys have been fighting for the rights of individuals in Florida for over 30 years. Call our office at 561-265-2220 or contact us online to book your confidential, fee-free consultation.