Consider Location And Staffing Levels In A Care Facility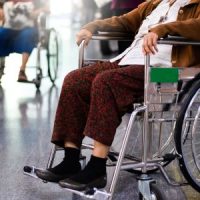 When an individual and their family decides it is time to look into care facilities, it can be hard to discern where will be the right fit. It is a sad reality that some individuals have experienced abuse and neglect in assisted living communities and nursing homes. Sometimes assessing staffing levels and choosing a location where the family can stop by frequently is a path to avoiding substandard care.
To learn about legal options to achieving justice after a nursing home or care center injury or illness, speak to a Delray Beach personal injury attorney.
Why Staff Levels Make a Difference
In order to function efficiently, and provide safe care, a facility needs to be fully staffed. When a nursing home, assisted living center, or other care facility is staffed adequately, there is better care for the residents of the facility and the workers themselves experience less burnout and fatigue.
Touring healthcare centers and talking to individuals who work there is typically part of the decision-making process. When you prepare for these meetings, research legal requirements for staffing levels so you can ask about the centers' staff numbers and understand how that compares to requirements and averages. For example, in the state of Florida, a nursing assistant who has official certification is required for every 20 residents of a care facility. This is a minimum, the number of nurses on staff could be much higher.
How Asking Questions Can Help
Bring a list of questions to meetings so you can learn more about the organization. Your questions could focus on health issues specific to your loved one and may include any of the following:
Are there people we could talk to who will provide references for your facility?
What policies are followed should someone slip, fall, or trip?
Is engagement and wellness prioritized for residents?
How does distribution of medicines take place?
Have you had pressure sore cases and how were they handled?
A range of ages and health issues are present in care facilities. Younger residents are less common, most are in their 80s or older, but inquiring about the community can inform you on if your loved one would be happy at the facility or if another center would be a more appropriate match for their unique needs.
Vulnerable residents require quality care. If poor care is received, health issues can be exacerbated. To understand what level of monetary recovery is available to help you cope with medical bills due to substandard care, discuss your situation with a lawyer who has experience with medical malpractice claims and personal injury law. Bring your questions about nursing home abuse cases and assisted living injury claims to a Delray Beach personal injury attorney.
Could you and your family use legal guidance after a Florida care facility injury? Have a conversation with the skilled attorneys at Earnhart Law in Delray Beach. Because our attorneys have over 30 years of experience handling personal injury cases, we know how to strengthen your need for compensation. To begin the discussion, call 561-265-2220 or contact us online.