Compensation For Pet Injuries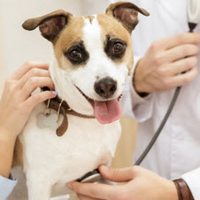 People in Florida travel with their pets every day. Some choose to bring their dog with them while they visit friends and others have their cats in the car when they are traveling to a veterinary visit. And just as humans can be injured in car crashes, pets can be harmed in car collisions as well.
Recovery for veterinary expenses and other pet injury fees could be part of your personal injury claim. If you are juggling the costs of pet injuries, vehicle repair fees, and your own medical expenses after a Florida car accident, talk to a Delray Beach personal injury attorney about your compensatory damage options.
Safer Car Trips for Pets
Of course, it is best to avoid animal injuries in the first place, if possible. Even if you think a drive in the car will be too short for an accident to take place or believe your driving skills are good enough to navigate a road danger, precautions should be taken. The truth is, accidents are sudden and unexpected events.
Some of the ways you can help to keep your pets healthy and safe include the following.
Opt for pet insurance. When you have an insurance plan for your pet, you can rest assured that any treatment that may be required is within reach. Without insurance, pet owners may find pet care to be unaffordable.
Keep animals off of the driver. If a dog is accustomed to jumping in the lap of the driver or trying to get the driver's attention, steps need to be taken to keep the animal in an area of the car that will not create risks.
Calm behaviors and crates. Some pet owners hire trainers to promote safe, calm car behavior and others install crates in the back of their vehicles. Once an animal understands where they are supposed to sit, they often will happily do so.
There are plenty of resources available if you are interested in learning to travel as safely as possible with your pets. For example, call the office of the veterinarian who cares for your animal and ask them about best practices. And if you stop by the vet's office, they may even have a pet safety brochure that you can take home with you.
Talk to a Lawyer About Your Car Crash Expenses
Because pets are personal property, insurance coverage could compensate you for vet expenses and other costs connected to an animal's car accident injury. If you are unsure which damages are eligible for compensation and which are not, talk to a Delray Beach personal injury attorney.
Are you caring for a pet who was injured in a car crash? Damage recovery could include animal injury care. When you are ready to access the compensation you need, discuss the details of your situation with the attorneys at Earnhart Law in Delray Beach. Our skilled lawyers have been handling personal injury cases for over 30 years, call our office at 561-265-2220 or contact us online to get started.