Compensation For Injuries Sustained In A Delray Beach Store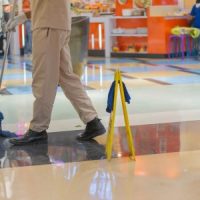 When you go to the store, you aren't thinking about the possibility of being injured. You are likely focused on picking up the things you need and going on with the tasks of your day. But there are situations in which a person slips or falls because a building or parking lot was poorly maintained and is injured as a result.
Properties that are open to the public must be safely maintained. If the owner or manager of a store does not take reasonable steps to ensure that everyone using their space can avoid injury, they can be held responsible for harm. If you or someone you care about was injured when you slipped and fell in a Florida store, talk to a Delray Beach personal injury attorney about damage recovery for medical fees, lost wages, and more.
Causes of Accidents and Statutes of Limitations
When you are in a Florida store, restaurant, hotel, or other public building, it is expected that slip, trip and fall hazards will be tended to as soon as they are noticed. Because if they aren't, injuries are possible.
Injuries have been sustained in stores for the following reasons:
Floors wet from mopping were not partitioned off
Needed repairs to uneven walkways were ignored
Steps were filled with debris and clutter
There were blocked sightlines or inadequate lighting
Carpeting or linoleum was torn or ripped
Loose wires, cords, or cables left about
Property owners and managers have a responsibility to fix hazards immediately. And if the danger can't be repaired, the area should be closed to the public until it can be fixed. This is all part of a property owner's responsibility to maintain an environment that is reasonably safe for guests and visitors to use.
After an injury, connect with an attorney as soon as possible as there are statutes of limitations in place for personal injury cases. In the state of Florida you have four years to file. While this may initially sound like a long period of time, cases can be complex and it may take months to secure the correct documentation and file motions to achieve the results you are seeking. The four year limitation is stated in Florida Statutes Section 95.11.
Connect with a Florida Lawyer Today
Accident injuries are painful and can result in extreme emotional distress. It is natural to be unsure where to turn or who to talk to. If you have questions about your store injury, turn to an experienced Delray Beach personal injury attorney for guidance.
Did you sustain an injury when you slipped in a Delray Beach store? If the space was not maintained properly, you could be eligible for compensation. Talk over the details of your case with the attorneys at Earnhart Law to determine the best path forward. Our skilled lawyers have been handling personal injury cases for over 30 years. We don't get paid until you receive a full and fair settlement. Call our office at 561-265-2220 or contact us online to learn about the worth of your claim and what documentation you will need to strengthen your Florida claim.