Compensation For Injuries At Florida Construction Sites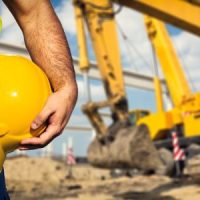 It is well-known in the construction business that the field carries dangers. Individuals and employees are hurt at construction sites every year, and some of those injuries lead to long-term life issues, including ongoing pain, disability, or financial issues.
After an injury, have your health assessed by your doctor or another healthcare professional as soon as possible. Often injuries happen to employees at a worksite. If this is true for you, be sure your supervisor or another in a leadership position knows of your injury and the appropriate documentation is recorded. But before you agree to a financial amount put forward by the company, talk to a Delray Beach personal injury attorney to be sure your financial future is protected.
Work Hazards at Construction Sites
Because construction work is physical and there are many machines onsite, there are many hazards, such as elevated heights, large vehicles, falling debris, fire, explosions, and chemicals.
Some of the injuries that have occurred on construction sites include the following:
Lacerations
Paralysis
Fractures
Burns
Head injuries
Spinal cord harm
Stress injuries
Environmental harm
Injuries from twisting and bending could lead to ongoing pain and loss of muscle function could be categorized as a stress injury. And if you had to work in extreme temperatures and experienced heat stroke or hypothermia, the harm could be designated as environmental.
When determining liability, many factors will be looked into. Connecting with a legal professional will mean the accident can be analyzed with your best interests in mind. For example, if a piece of equipment was the cause of your injury, your attorney can look into the equipment maintenance schedule. If the equipment was properly maintained, negligence could be determined.
Safety Needs to Be the Priority
There are a lot of opportunities to make money in the construction business. But contractors, developers, and owners of heavy equipment still have a responsibility to keep workers and members of the public passing a construction site safe. It is possible engineers, architects, subcontracts, foremen, managers, safety managers, or site owners could be held liable.
If you believe your construction site injury is a direct result of another's negligence, talk to a
Delray Beach personal injury attorney who has experience securing financial recovery for individuals harmed due to construction site hazards. It may be possible for you to be compensated beyond the total of your medical bills. For example, if you missed work time or are coping with intangible losses, compensation for those losses could be included in your settlement.
Do you need legal support following a construction accident? Qualified attorneys have the experience you need to secure the compensation you deserve. Connect with the attorneys at Earnhart Law to learn what your claim is worth. Our skilled lawyers have been providing clients with legal representation in personal injury cases for over 30 years. We will share next steps with you and keep you informed every step of the way. Call our office at 561-265-2220 or contact us online to book your free consultation.