Common Types Of Premises Liability Cases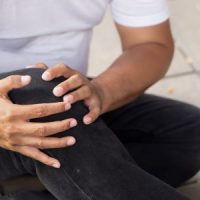 Premises liability is an umbrella term used to describe any accident that occurs on the property of another owner or occupier because of a dangerous or hazardous condition. There are many different types of premises liability claims in Florida, and many happen every year in the Delray Beach area. At Earnhart Law, our dedicated Delray Beach premises liability attorneys are prepared to provide you with top tier legal representation after a premises liability accident. To learn more about compensation and your legal options, talk to our office today to schedule a free consultation.
Common Premises Liability Cases in Florida
What links different types of premises liability cases is that they occur to an accident victim that is a guest or visitor on another person's property who failed to warn or protect others from hazards on their premises, which resulted in an accident. Premises liability cases can take place on residential and commercial property, in public and in private spaces. Many premises liability claims occur in restaurants, bars, shopping centers, retail stores, amusement parks, apartment or condominium complexes, movie theaters, construction sites, and other locations. Some of the most common types of premises liability cases include the following:
Slip and fall accidents,
Trip and fall accidents,
Inadequate maintenance of premises,
Defective conditions on the premises,
Negligent security,
Elevator and escalator accidents,
Dog bite attacks,
Attractive nuisance claims, and more.
Regardless of the type of premises liability accident that occurs, when a person is hurt due to the negligence or recklessness of a property owner the victim deserves to be compensated for their injuries.
Compensation for Premises Liability Injuries
Compensation for premises liability cases is the same as those for other types of personal injury claims. Injury victims are entitled to the economic and noneconomic losses stemming from the accident. Economic damages cover all out of pocket expenses, including medical bills, lost wages, property damage, and the loss of future income and benefits. Noneconomic damages include compensation for pain and suffering, emotional distress, loss and enjoyment of life, disability, and disfigurement.
In the worst premises liability cases, where the victim loses their life as a result of their injuries, the loved ones of the victim can also seek compensation as part of a wrongful death case. Compensation for wrongful death includes all final medical bills, lost wages, funeral and burial costs, any pain and suffering incurred by the victim, and for the loss of love, support, guidance, and counsel by the victim for immediate family members. To learn more about the compensation available to you after a premises liability accident, talk to our office today.
Call or Contact Us Now
Have you or someone that you know been injured on the private or public property of another person in the Delray Beach area you may be entitled to compensation? To learn more about your legal options, call the office or contact us today at Earnhart Law to schedule a free consultation with one of our knowledgeable personal injury attorneys now.
Resource:
law.cornell.edu/wex/attractive_nuisance