Common Types Of Car Accidents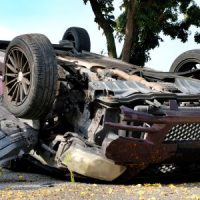 Car accidents are one of the most common ways that people are injured and killed around the Delray Beach area every year. Crashes involving passenger vehicles can take many forms, but some types of car accidents are more common than others. At Earnhart Law, our team of dedicated Delray Beach car accident attorneys is here to help you after a car accident through every step of the legal process to get you and your loved ones the compensation they deserve. To learn more, call or contact our office today to schedule a free consultation.
Head-On Collisions
Head-on collisions are one of the least frequent types of car accidents; however, they often result in some of the worst injuries and the highest fatality rate of the common accident types. This type of accident occurs when the front ends of two vehicles collide with one another. Head-on collisions are seen more often at night and when at least one driver involved is under the influence of alcohol or drugs. This type of accident usually requires one driver to either mistakenly enter a roadway the wrong way or cross over into oncoming traffic.
Side Impact Accidents
Side impact accidents, or broadside accidents, occur more frequently in Florida. This type of accident occurs when the front end of one car impacts the side of another. Side impact car crashes happen most frequently at intersections when cars are traveling in different directions, but they also occur in parking lots as well as when vehicles are entering or exiting the roadway like at a driveway.
Rear-End Crashes
Rear-end car accidents are typically seen as the least serious of the common types of crashes, but they have been known to cause serious injuries and worse. This type of accident occurs when the front end of one car impacts the back end of another. Rear-end accidents happen most often at stoplights or stop signs, when one vehicle is stopped and the other is still moving. However, this type of accident can happen anywhere when traffic comes to an unexpected stop.
Rollover Accidents
The final common type of car accident is the rollover accident. This type of accident can happen in a solo vehicle or as a result of crashing into another car. In a rollover accident, the vehicle flips over itself front to back or over its side, which in turns throws the victims around or out of the vehicle. Rollover accidents are also less common but have a higher rate of serious injury and death. If you or someone you know has been involved in a car accident in the Delray Beach area it is critical that they speak with an experienced personal injury attorney right away.
Talk to Our Office Now
Do you have questions about filing a personal injury claim after a car accident? In Delray Beach, the knowledgeable attorneys at Earnhart Law have the experience you need to get the compensation that you deserve. To learn more about your legal options, call the office or contact us now to schedule an evaluation of your accident claims.