Common Types Of Boat Dock And Pier Accidents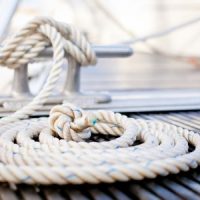 Boat docks and piers are necessary elements of the boating experience. Not only do they allow for a safe way for vessel operators and passengers to get on and off a boat, but they also provide a space for vessel fueling, maintenance, inspection, and mooring. Docks and piers can also be dangerous if someone is being negligent or reckless in this space, and when an accident happens people can get seriously hurt. If you or a loved one has been injured in a dock or pier accident in the Delray Beach area, the experienced personal injury lawyers at Earnhart Law are here to help. Call or contact us today to schedule a free case consultation.
Types of Dock and Pier Accidents
Docks and piers can be filled with people, heavy equipment, and slippery surfaces. Larger piers and docks may also have vehicles and a mix of people present for work and recreational purposes. Some of the most common types of accidents reported on docks and piers include the following:
Crane and winch accidents,
Electrocutions,
Gangway accidents,
Slip and fall accidents,
Structural collapse on wooden piers,
Vehicle accidents,
Trip and fall accidents,
Mooring line accidents,
Collisions between vessels and piers, and more.
Dock and Pier Injuries
The injuries caused by dock and pier accidents can be serious and often require significant medical attention. Some of the most common injuries reported after dock and pier accidents include:
Traumatic brain injuries,
Head and skull fractures,
Facial trauma,
Neck injuries,
Bone fractures,
Drowning injuries,
Electrocution injuries,
Amputations,
Nerve damage,
Back and spine injuries,
Spinal cord damage,
Internal bleeding and organ injuries,
Paralysis, and death
Given the potential severity of dock and pier injuries, it is critical that victims seek the help of an experienced personal injury attorney to assist with their case.
How a Personal Injury Lawyer Can Help
A personal injury attorney is often an accident victim's best chance at securing the best possible settlement for their case. A lawyer understands the true value of a victim's claim and knows the tricks that insurers use to minimize or eliminate their case for damages after an accident. An attorney can negotiate with the insurance companies so that a victim can focus on their recovery, and if a proper settlement cannot be reached an attorney can take the case to trial in order to get an accident victim the compensation that they deserve. To learn more about how a personal injury lawyer can help with your case after a dock or pier accident, talk to our office today.
Call or Contact Our Office Now
No one anticipates being injured on a dock or pier, but this type of accident happens more often than most people realize in Florida. If you or a loved one has been injured on a dock or pier, the experienced Delray Beach personal injury attorneys at Earnhart Law are here to help. Call the office or contact us today to schedule a free evaluation of your injury claims.
Resource:
uscgboating.org/library/accident-statistics/Recreational-Boating-Statistics-2020.pdf