Common Injuries In Dog Bite Attacks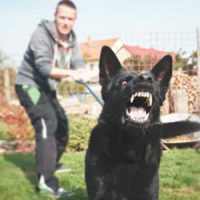 While dogs are considered man's best friend, not all dogs are friendly. When a dog bite attack occurs, the results can be devastating and the injuries catastrophic for victims. Some types of injuries are seen more often than others in dog bite incidents, and an experienced personal injury attorney can help you get the compensation you deserve after an attack. To learn more about your legal options in the Delray Beach area, call or contact Earnhart Law today to schedule a free evaluation of your case.
Most Likely Victims of Dog Bite Attacks
According to the American Veterinary Medical Association, nearly twenty percent of all dog bite victims require some level of medical attention, and over 4.5 million people are bitten by a dog in the United States every year. Children are the most likely victims of a dog bite attack, and between 2000 – 2018 over 45 percent of all fatal attacks involved a child under the age of sixteen years old. Boys ages five to nine years old are attacked by dogs more than any other group.
Injuries Reported from Dog Bites
The injuries sustained in dog bite attacks, especially when the victim is a child, can be severe. Children are most frequently bitten in the face, head, and neck by dogs, but injuries can occur anywhere on the body. Depending on the type of dog involved in the attack, the injuries often involve tearing, crushing, and puncture wounds. Some of the most common injuries reported in dog bite attacks include the following:
Head and neck injuries
Puncture wounds
Traumatic brain injuries
Facial trauma
Eye injuries or loss
Broken bones
Nerve damage
Internal bleeding
Scarring
Post traumatic stress disorder, and more.
Because a dog's mouth is filled with many types of bacterial and other harmful material, injuries sustained in a dog bite attack are far more likely than other types of personal injury injuries to become infected in the days and weeks after the incident. Instances of rabies, sepsis, and other diseases have also been reported after a dog bite attack that require additional medical treatment and follow up.
Compensation for Dog Bite Injuries
Because of the seriousness of dog bite injuries, it is critical that victims receive full compensation for their claims after an attack. Compensation for dog bite attacks includes both economic and noneconomic damages, including all present and future medical costs, property damage, lost wages, and loss of future income and benefits. This also includes payment for any pain and suffering, emotional distress, disability, disfigurement, and loss of enjoyment of life which can be substantial after a dog bite attack. When the victim of this type of attack is a child, the ramifications can impact them for years both physically and emotionally, so it is critical that you receive nothing less than the full and fair value of your case.
Talk to Our Office
Do you have questions about filing a lawsuit after a dog bite attack? Then contact the Delray Beach personal injury attorneys at Earnhart Law to schedule a free evaluation of your claims now.
Resource:
avma.org/resources-tools/pet-owners/dog-bite-prevention#:~:text=Almost%201%20in%205%20people,likely%20to%20be%20severely%20injured