Common Causes Of Truck Accidents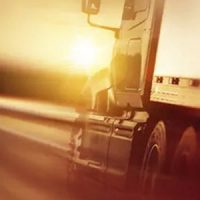 Every day, thousands of large, commercial trucks crisscross the roadways of Florida. Also known as eighteen wheelers and semi-trucks, these vehicles are the most common method of shipping goods across the United States. Unfortunately, many accidents also happen every year involving trucks, and the victims are usually the driver and passengers in the smaller vehicles on the road. If you or a loved one has been injured in a truck accident, the experienced Delray Beach truck accident attorneys at Earnhart Law are prepared to help. Call or contact our office today to schedule a free consultation of your case now.
What Causes Truck Accidents?
There are many reasons why truck accidents occur, but some causes are responsible for more crashes than others. Some of the most commonly cited causes of truck accidents in Florida include the following:
Speeding
Driving drowsy
Driving distracted
Driving under the influence
Reckless driving
Failing to check for other vehicles
Overloaded trailers
Driving with an empty trailer
Poor truck maintenance
Equipment defect
Inclement weather
Poor road conditions
Road rage, and more.
Depending on the cause of the accident, the truck driver, trucking company, mechanic, truck manufacturer, and others may be ultimately liable for any injuries that result from a crash. Given the substantial size and force of a large, commercial truck in an accident, the injuries are often far more severe than accidents involving smaller vehicles.
Common injuries seen in truck accidents include traumatic brain injuries, neck injuries, facial trauma, amputation injuries, broken bones, internal organ damage, spinal cord injuries, paralysis, coma, and death. These injuries often require years of medical treatment and rehabilitation, with many resulting in long-term disability and lifelong care. The extensive harm caused by truck accidents is why it is critical for accident victims to receive full and fair compensation for their injury claims after an accident.
Compensation for Truck Accident Claims
Compensation for truck accident injuries includes damages for both economic and noneconomic claims. Economic damages cover all the victim's out of pocket expenses, including present and future medical bills, lost wages, property damage, and the loss of future income and benefits. Noneconomic damages compensate the victim of a truck accident for their pain and suffering, emotional distress, loss of enjoyment of life, disfigurement, and disability.
In the worst cases, where a person dies in a truck accident, the family can also seek compensation for wrongful death in Florida. Wrongful death compensation covers all final medical expenses related to the accident, funeral and burial costs, and for the loss of love, guidance, companionship, and counsel of the deceased. To learn more about compensation after a truck accident, talk to our office now.
Call or Contact Earnhart Law
Truck accidents can be devastating experiences for victims and their loved ones, but you do not have to go through this time alone. Call the office or contact us today at Earnhart Law to schedule a free evaluation of your case and learn more about your legal options.