Closed, Compound, And Other Types Of Fractures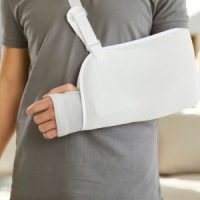 Breaking a bone is painful, and the injury can lead to long recovery time. While a fracture is not harm anyone wants to sustain, most will experience a bone break diagnosis once or twice over the course of their lives. And unfortunately, some of these will be the result of car wrecks, slip and fall events, or other accidents.
If you fractured a bone during an auto collision, be sure to have your injury cared for promptly by a medical professional. The type of care you receive will depend on the type and severity of the break. High medical bills could result, but a legal professional can push for a full recovery package. Talk to a skilled Delray Beach personal injury attorney if you have been offered a sum but are unsure if it is too low.
Doctor Assessments and Treatment Plans
There are a lot of different types of bone breaks, and the diagnosis of one type or another allows everyone on a medical team to understand the severity of the injury and how to best treat the person who has been hurt.
Sometimes referred to as a simple fracture, this means the skin is not broken but the bone within the body is.
A bone break where the bone is exposed is called an open or compound fracture.
Bone breaks that spiral around, often from a twisting force.
The fracture is in a straight line across the injured bone.
Extensive force has resulted in a bone breaking into multiple pieces, three or more, and fragments are within the injured area.
And this is not a complete list, there are also segmental fractures, avulsion bone breaks, and others. Your recovery plan will be directly related to the injury sustained. While the common idea surrounding bone breaks calls immobilization casts to mind, this is only one of many healing strategies. Some fractures require surgeries and physical therapy appointments, for example.
Injury Lawyers Can Begin Process Today
You do not have to wait until your treatment plan is complete to talk to a legal expert about compensation options. After all, you may have ongoing therapies that will extend into the future. Delray Beach personal injury attorneys know how to calculate the expenses you have currently garnered and combine them with future estimates to be sure they are fighting for the full value of your claim. In fact, starting earlier could strengthen your claim as evidence may be more accessible.
Is fracture recovery part of your treatment plan following a Florida accident? Whether your need for medical expense compensation is straightforward or complicated, the attorneys at Earnhart Law in Delray Beach will negotiate with insurance companies and fight for the outcome you need to be made whole after an injury. We have been fighting for the rights of individuals who have accident expenses due to another's negligence for over 30 years. To get your claim and suit started, call our office at 561-265-2220 or contact us online.