Car Accidents Near Your Home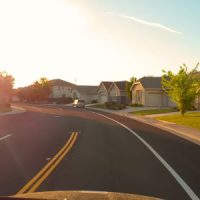 Daily routines are part of life, and people often think of dangers, including car accident risks, as things that happen far from home. But in reality, the facts show many car wrecks occur within a short distance from where a person who is involved in the accident lives, often within a five minute drive. This is true for a range of reasons, including drivers letting best practices slide because they feel comfortable in their neighborhood. As a result, they may roll through a stop or not take all signs and signals as seriously as they should.
After a Florida collision, see a doctor to have your health assessed and your injuries treated. Then, connect with a Delray Beach personal injury attorney to secure the funds you need to pay off accident expenses.
Driver Distractions and Accident Prevention
While there are many benefits to driving on familiar streets, vehicle operators are able to avoid dangers they are aware of, such as potholes and broken pavement, there are also disadvantages. In your own neighborhood, you may find fatigue seeping in as you near your home after a long day of work, for example. But you need to stay alert, even on familiar roads, resisting the urge to engage with digital devices and paying attention to traffic signs and pedestrian behaviors.
To prevent accidents, in your neighborhood and throughout Florida, keep the following in mind:
Drivers must adjust to conditions, including wet weather.
Be aware of others on the road, from other drivers to bicyclists and pedestrians.
Merge with care, signaling and checking blind spots each time.
Stay calm and be patient. This means following all signs and signals, including fully stopping at stop signs and waiting until a green light is solidly green before moving through the intersection.
Whether you share a degree of fault or another driver was reckless, there may be a path to financial recovery in order for you to pay off medical expenses, be reimbursed for time off work to heal, and handle property damage costs.
Accidents can happen anyway, close to home, within another Florida city, or while you are traveling on a cross country road trip. To learn about what legal action options you have following a collision, share the details of your case with a Delray Beach personal injury attorney. A legal professional can get your claims processed and court actions filed. While a lawyer is hard at work you can focus on healing your accident injury and returning to your daily routine, as much as possible.
Did you sustain an accident injury while driving in your neighborhood? Monetary damage recovery may be possible, talk to the knowledgeable attorneys at Earnhart Law in Delray Beach. Our attorneys will review your case and share with you how a maximum settlement amount can be reached. With over 30 years of experience handling personal injury cases, our attorneys have the knowledge, experience, and skills you need. Call 561-265-2220 or contact us online to schedule an initial, confidential meeting.