Car Accidents and Catastrophic Injuries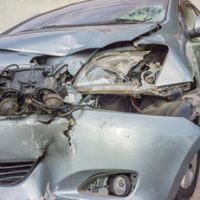 A recent story in the Palm Beach Post is a reminder that some car accidents leave their victims with life-altering injuries long after the initial crash. Injured victims and their family members will need additional compensation to cover medical expenses and to make up for the dramatic changes in their lives.
July Crash Leaves Victim Speechless
The story in the Post centered on an 18-year-old college student, a graduate of West Boca Raton High School who was injured in a crash in Delray Beach on July 15, 2018. The woman was driving a Chevrolet Tahoe and had a friend as a passenger when an off-duty cop ran a stop sign after travelling 40 miles per hour in a 25 mph zone.
The deputy's pickup truck slammed into the Tahoe. The deputy had multiple passengers with him, all of whom were treated for minor injuries. The woman's friend was also released from the hospital with minor injuries.
The woman, unfortunately, slipped into a coma for several weeks. When she came out of it recently, she was unable to talk or communicate with her family. The woman has had to undergo physical therapy five days a week to try and regain her functioning, and doctors are watching her closely over the next 18-24 months to see how much progress she makes.
Catastrophic Injuries
Many Delray Beach car accidents cause no more than bruising and other soft-tissue injuries. Often, victims can transport themselves to the hospital for treatment and make a sound recovery after a month or so.
A smaller percentage of accidents, however, cause catastrophic injuries that dramatically impact the victim's life—as well as the lives of their family members who must act as caretakers. Some of our clients have suffered the following:
Traumatic brain injuries that can impair a person's ability to walk, think, remember, and communicate.
Spinal cord injuries, that can impair a person's mobility or sensation.
Crushed limbs or amputations.
Severe burns over a large portion of the body.
Blindness or loss of hearing.
These injuries forever change the victim's ability to work or live pain-free. Many victims will need ongoing medical care for decades or longer, all of which could cost hundreds of thousands of dollars, if not more.
Compensation for Catastrophic Injuries
Generally, Florida law allows you to receive compensation for:
All past, present, and future medical care to treat your injuries
All past, present, and future lost wages
Pain and suffering
Emotional distress caused by your physical injuries
When injuries are permanent, victims tend to qualify for much more in compensation than if their injuries were temporary. However, there are many factors that go into calculating compensation, such as your own percentage of fault and how much insurance the at-fault driver has.
Speak to Us Today
If you or someone you care about has suffered a serious injury, we want to hear from you. At Earnhart Law, our Delray Beach car accident lawyers can review your case and identify how much financial help is available.
To start the process of holding the other driver accountable for his actions, please contact us today. We are proud to offer a free consultation to potential clients, which you can schedule by calling 561-265-2220.
Resource:
palmbeachpost.com/news/local/new-teen-hurt-delray-crash-out-coma-can-speak-father-says/f9fWR7itfhfzJ7Pa61i4FM/