Can I Sue After a Delray Beach Car Accident?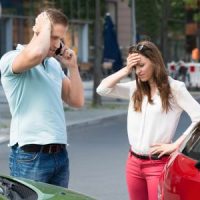 Often insurance settlements are the way to resolve expenses after a car accident in Delray Beach, Florida, but there are situations where legal action is required in order to secure the monetary amount necessary. If this is true for you, a Delray Beach personal injury attorney can walk you through the steps of suing for compensation. While each case is unique, there are general principles of personal injury law that may help you determine if grounds for a lawsuit exist for you and your accident expenses.
Fault, Serious Injuries, and Threshold Requirements
Before considering legal action, establishing who was the at-fault party is essential. This is true, in part, because the state of Florida follows a no-fault insurance system, which means that each driver's insurance company covers their own medical expenses and certain damages, regardless of why the accident occurred.
That said, there are limits to each individual's personal injury protection coverage, and if your injuries are severe and meet specific criteria, they could reach beyond the no-fault system. Then, seeking compensation through legal action is possible.
To pursue legal action against the at-fault driver in Delray Beach, your injuries must meet a serious injury threshold. Included in the serious injury category are injuries that lead to significant loss of function, permanent injury within medical probability, and scarring or disfigurement.
Then, when a person has suffered serious injuries and is able to demonstrate negligence on the part of another party, pursuing compensation beyond what individual insurance covers is open for discussion. Court-awarded financial relief could include compensation for medical expenses, lost wages, pain and suffering, emotional distress, and property damage.
Statute of Limitations and the Role of an Injury Lawyer
When considering if you should sue someone or not, keep in mind that the amount of time you have to do so is finite. Each state has a statute of limitations on legal action, and in Florida that timeline is typically four years from the date of the accident. When you fail to meet this deadline, a court may simply dismiss your case because the statute of limitations has passed.
A Delray Beach personal injury attorney will work to ensure all deadlines are met. They will also gather evidence to strengthen your claim, assess the value of your claim to be sure you do not agree to a settlement that is too low, negotiate with insurance companies, and represent you in court if you do decide to sue.
During an initial consultation, you can share all of the facts about your accident injury along with any concerns you have. Lawyers can then provide you with valuable insights on ways to fortify your case and which course of action would be in your best interests.
Is suing another driver an option for you? You have the right to sue under certain circumstances. Connect with a legal professional to assess fault and determine if your injury meets the serious injury threshold. With over 30 years of experience, lean on the expertise of the attorneys at Earnhart Law. To schedule your no-cost consultation, call 561-265-2220 or contact us online.