Boat Owners Need to Be Familiar with Insurance Basics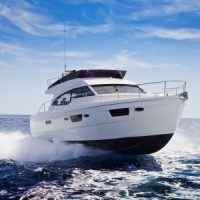 For many Delray Beach boat owners, enjoying the sunny Florida waters is a dream come true. Whether you own a yacht, a fishing boat, or a personal watercraft, spending time on the open water may be part of how you earn your income or something you do for pleasure on the weekends. Either way, it's essential to be aware of the potential risks and responsibilities that come with boat ownership.
If you have any questions or concerns about what type of boat insurance you need, or you have been involved in a boating accident and need to pursue recovery, don't hesitate to reach out to an experienced Delray Beach personal injury attorney. Seasoned legal professionals can provide you with the knowledge you need. Your safety and peace of mind are worth the investment that insurance coverage and legal assistance can provide.
Levels of Boat Insurance Coverage
Boating accidents can happen unexpectedly, resulting in injuries, property damage, and legal liabilities. Boat insurance serves as a financial safety net. Just like auto insurance, it's crucial for boat owners to have an insurance policy that suits their specific needs. Here are some essential aspects of boat insurance to consider.
Liability coverage. A fundamental component of boat insurance is liability coverage, which protects you if you are held responsible for causing an accident or injury while operating your boat. This coverage could be accessed to assist in paying for medical expenses, legal fees, and property damage due to an accident.
Coverage for physical damage. If you need a safeguard for your boat should it be damaged due to accidents, vandalism, or natural disasters, explore physical damage coverage.
Medical payments coverage. If you need help paying for medical expenses for you, your passengers, or anyone involved in a boating accident on your vessel, medical payment coverage may be employed, regardless of who is at fault.
Uninsured/underinsured coverage. After an accident involving a boater who doesn't is not insured or is underinsured, this type of coverage means you can still access compensation.
Reaching out to your boat insurance provider and reporting an event as soon as possible is advised. Following best practices after an accident, such as reporting the event to the authorities and alerting your insurance provider, could strengthen your claim.
Consult a Delray Beach Maritime Law Attorney
Talking to an attorney as soon as you have been accused of causing a boat accident is advised. Boat cases are not always simple, and a seasoned Delray Beach personal injury attorney can provide you with valuable legal advice, protect your rights, and represent your interests should the dispute escalate and become a lawsuit.
What questions do you have about boat insurance? Owning a boat in Delray Beach can bring immense joy, but it also comes with responsibilities. After a boating accident, take steps to ensure your safety and legal interests. Have a conversation with the attorneys at Earnhart Law. Then, you will have over 30 years of legal experience on your side. Call 561-265-2220 or contact us online.