Beware Of Your Social Media Use During A Personal Injury Case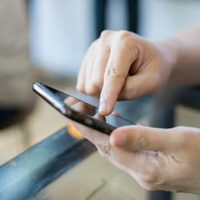 If you are seeking financial damages after an accident and have never been involved in the personal injury process, you may not know that it is possible the other party will take steps to minimize your need for recovery. They may suggest that you are exaggerating the extent of your injuries or that you were hurt in an event other than the accident involved. For these reasons, it is important you are aware of how your social media posts could be used against you.
When you need legal guidance after a Florida injury, connect with a Delray Beach personal injury attorney. Insurance companies have their own legal teams and if you are taking action against a person or party they have likely hired attorneys as well. There are techniques that defense teams use to poke holes in the stories of injured individuals, including scouring social media platforms.
Issues with Sharing Complaints and Pictures
People use social media to connect with friends and family members about events happening in their lives. So it makes sense that you may want to share stories about your accident or post pictures of yourself out for dinner with friends. But these posts could be used against you later.
Even when what you are posting is personal, social media accounts can be accessed by individuals you do not know. A picture of you dancing or laughing with friends could be used to suggest you did not sustain personal injury in the way you described.
Social media posts could be used to contradict your claim in the following ways:
Illustrating that your physical limitations are not as described.
Evidence of your injury already being present before the accident in question.
Calling into question your level of emotional distress.
Instead of having to analyze which post is appropriate and which is inflammatory, it is often best to avoid using social media during your case or staying clear of any information about the event. Your lawyer can advise you on best practices given the details of your situation. It may be advantageous to let friends know not to tag you in posts as well.
Subpoenas and Deleted Posts
One of the reasons it could be in your best interests to simply not post is individuals may believe they can post and then delete the content themselves, without understanding that the information can still be retrieved in some instances. If there was a subpoena that included digital communications, even deleted emails and posts could be assessed. To learn more, talk to a Delray Beach personal injury attorney.
Is it time for you to connect with a legal expert? The knowledgeable attorneys at Earnhart Law can inform you of the worth of your case and let you know what steps need to be taken to strengthen your claim. Our skilled lawyers have been protecting the rights of personal injury clients for over 30 years. With a skilled lawyer working for you, the compensation you deserve is in reach. Call our office at 561-265-2220 or contact us online to schedule your free consultation.