Are Teenage Commercial Truck Drivers Coming to a Road Near You?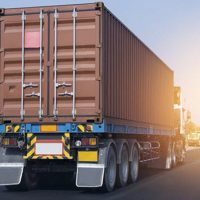 Current federal trucking regulations require that interstate commercial drivers be at least 21 years of age. But a new pilot program established by the Federal Motor Carrier Safety Administration (FMCSA) could change all that. The Trump administration wants to test whether it can safely lower the age limit for commercial drivers to 18.
According to Insurance Journal, the program is backed by the trucking industry, which has struggled for years to find enough drivers. Indeed, the industry has increasingly had to rely on very old drivers—those well over 70 years old—to make up for the shortage. And the shortage in commercial drivers is expected to grow even more severe in the coming decades. Now the industry is pushing to get even younger drivers behind the wheel of a big rig, and the federal government has been responsive to their pleas.
Will Lowering the Age Limit Decrease Safety?
There is no question that younger drivers are more at risk for a collision. That is true of those teens driving passenger sedans, and there is no real reason to assume that commercial truck drivers will be safer. As one spokesperson for Citizens for Reliable and Safe Highways stated, the proposal is "dangerous."
However, the program puts training at its center. The FMCSA requires that those participating in the pilot program obtain a commercial driving license first and then undergo a 120-hour probationary period. After that, they will participate in a 280-hour apprenticeship program that is created by an employer. The apprenticeship program should give young drivers the skills they need to operate a truck safely, though no details are readily available about the substance of the apprenticeship.
Participants are also limited in what they can haul—no passengers or hazardous materials. Should they get into an accident, the results will be less catastrophic for all involved.
Teens Are Already Driving Commercial Vehicles
Interestingly, 49 states and the District of Columbia already allow teens to drive commercial vehicles for intrastate transportation, meaning the vehicle never crosses state lines. So very young drivers are already on our roads operating very heavy vehicles. The pilot program will now allow them to travel between states and, potentially, go on longer hauls.
The trucking industry claims that the federal regulations will be much more stringent than what states already have in place, but that remains to be seen. We also do not know how success will be measured, or what the agency considers an unacceptable safety risk. 10 deaths? 100?
If the pilot program is successful, we imagine that legislation will be passed to permanently lower the age limit to 18. Legislators have already introduced bills into the House of Representatives and the Senate that would do just that.
Our Delray Beach Truck Accident Lawyers Can Help
Truck accident collisions can cause severe injuries, and victims need professional legal help to make a successful claim. At Earnhart Law, our Delray Beach truck accident attorneys have negotiated several tough settlements with trucking companies, and we can help you. Give us a call at 561-265-2220 to schedule a confidential, free consultation.
Resource:
insurancejournal.com/news/national/2020/09/08/581707.htm
https://www.delrayinjuryattorneys.com/congressional-bill-could-improve-trucking-safety/