Apartment Leases And Landlord Responsibilities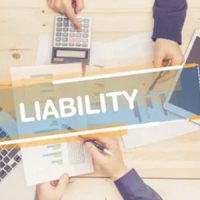 Signing an apartment lease agreement in Palm Beach County can be exciting. It means you are securing a new place to live and by signing the contract you know exactly how much you will be paying and how long you can anticipate that line of your household budget staying the same. But there is far more information in a lease agreement than the rent amount, there is likely language about who is responsible for maintenance of common areas and repairs in your unit as well.
While you may not think the small print of an apartment lease is important when you are initially looking for a place to live, this legal language is essential in determining liability if you are injured due to the negligence of a property owner. If you were injured within your Florida apartment or on the grounds of your rental unit, have a seasoned Delray Beach personal injury attorney look over your lease and determine if you are eligible for financial recovery.
Assessing Fault
Landlords are responsible for maintaining safe common areas. So, for example, they need to keep walkways free of debris and have any security features outlined in the lease. An injury suffered because of negligence could lead to damage recovery.
Of course, not every injury within an apartment building or on complex grounds will lead to a personal injury claim. If you slipped and fell on a smoothie you spilled in your apartment and forgot to clean up, the landlord would not be responsible. But if you fell because there was cracked pavement in a walkway that you had repeatedly told management about but they had made no movement on fixing, liability could be established.
While claims due to injuries within a unit are far less common, they are possible when the harm was due to a problem with a fixed element of the apartment, such as the walls, ceiling, or floors.
Document Your Injuries and the Issue
Do not delete documentation of when you asked a landlord to fix a dangerous situation. Additionally, capture images of the risk and your injury. This can all be extremely helpful should a claim move forward. Often landlords will say they never knew about an issue, but if you have a log of phone calls or saved emails, they can serve as proof.
Discuss your situation with a Delray Beach personal injury attorney as liability and the value of a claim is not always clear. Even if you have been offered a settlement you should take time to explore your options. After all, an experienced legal team can assess your documentation and determine if what you have been offered is truly the maximum settlement amount.
Is it time for you to hold your current or former landlord responsible for your injuries? Talk to the knowledgeable attorneys at Earnhart Law. Our skilled lawyers have been protecting the rights of personal injury clients for over 30 years and will fight for full recovery. Call 561-265-2220 or contact us online to schedule your no-cost consultation.