Another Motorcyclist Dies in Delray Beach Crash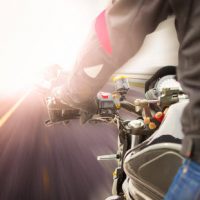 Although motorcycling is a popular hobby, it is not one without risks. As a recent crash in Delray Beach reminds us, motorcyclists must use extra caution on the road, otherwise the results could be fatal.
Sunday Morning Smashup
According to the Sun Sentinel, the crash happened early Sunday morning, on June 10th. A motorcyclist, who according to witnesses was obviously speeding, slammed into the rear end of a Ford Focus at the intersection of Homewood Boulevard and Atlantic Avenue. The motorcyclist ran a red light immediately before the collision. The identity of the motorcyclist, who passed away, has not been released to the public.
This accident is only the latest involving motorcyclists in Delray Beach. In December 2017, two motorcycles and a car were involved in a crash that resulted in one fatality and three injuries. One of the motorcyclists died while the other was injured and taken to the hospital.
Defensive Driving
The most recent crash in Delray Beach looks to be the fault of a reckless biker who did not want to obey traffic safety rules. However, many motorcyclists are injured every year through no fault of their own. Instead, they are injured because other motorists are careless and do not give motorcyclists sufficient room to operate.
Since their lives are on the line, defensive driving should be the goal of every motorcyclist in Florida. For example, you should:
Follow all traffic safety laws. At a minimum, this means stopping at intersections and not speeding.
Yield to other drivers, even if you have the right of way. Remember that any collision between you and a passenger vehicle will hurt you more.
Stay alert. You cannot expect drivers to follow traffic rules. By looking ahead, you can spot aggressive or erratic driving and respond appropriately.
Take a biker safety course. You can learn important defensive driving techniques that will allow you to avoid accidents.
Be visible. Many drivers run into motorcyclists because they cannot see the bike, which blends in with the road or other traffic. You can increase your visibility by putting reflective tape on the bicycle and on your clothing. Also choose a brightly colored jacket or helmet.
Wear a helmet. Although not required for most bikers in Florida, a helmet can dramatically reduce your chances of death or a serious brain injury.
Keep your motorcycle in excellent condition. Any problems with the brakes or headlights could lead to a crash.
By following these common-sense tips, you can dramatically reduce the likelihood of a collision and can improve your chances of surviving one.
Hit while Riding Your Bike? Help is Available
At Earnhart Law, our Delray Beach motorcycle accident lawyers commit the time necessary to help accident victims receive equitable compensation for their injuries. Unlike other personal injury mills, we treat every client's case as if it is the most important case in the firm—because it is—and we have the results to show for it. To find out what we can do for you, please schedule your free, no-obligation case evaluation today by calling 561-265-2220.
Resources:
sun-sentinel.com/local/palm-beach/delray-beach/fl-pn-delray-bike-crash-20180610-story.html
sun-sentinel.com/local/palm-beach/delray-beach/fl-pn-delray-motorcycle-crash-20171217-story.html