All-Terrain Vehicle Use And Accident Injuries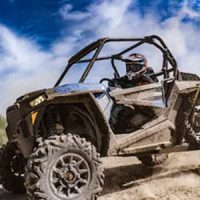 Also referred to as quads and four wheelers, all-terrain vehicles or ATVs are used in a wide range of situations. These vehicles can be incredibly helpful in search and rescue operations, for instance. But they are also often used recreationally, and when accidents happen the outcomes can be devastating, loss of life and serious injuries are possible
If you or someone you care about has been involved in a Florida ATV accident, reach out to a legal professional who understands the path forward and can compassionately walk you through next steps. In the state of Florida, an ATV is designated as a particularly sized off-highway vehicle that has three tires or more. Some are designed for one operator, others are made for an operator and a passenger.  A Delray Beach personal injury attorney will review the specifics of your case.
Size Restrictions and Causes of Accidents
ATVs are very heavy, some exceed 700 pounds in weight, and they are able to travel at high speeds. Adults and children need to be aware of ATV dangers and follow recommended size restrictions to ride as safely as possible.  For example, there are guidelines for the age of the ATV operator and the size of the engine.
Under 6 years of age, ATV use not recommended
6-11 years of age, under 70cc
12-16 years of age, 70-90cc
Over 16 years of age, 90cc
Naturally, it is also essential that young riders are supervised. In fact, anyone under 16 years old needs to be supervised under Florida law and minor ATV operators need to wear protection, such as helmets and eye protection.
Similar to other vehicular accidents, the reasons for ATV accidents depend on the situation. Often crashes occur due to operators being inexperienced or traveling at unsafe speeds. In other situations drugs or alcohol play a role in the accident. Also, accidents could have been due to a situation beyond the driver's control, such as trails that are not maintained properly or manufacturing defects.
ATV Maintenance Is Part of Safety
While accidents happen even when precautions are taken, maintaining ATVs and following protection recommendations is an important part of operating ATVs safely. Wearing a helmet could protect a person from a traumatic brain injury should a crash occur and working lights can help riders notice dangers.
If you have questions about an ATV injury, reach out and share your story with a Delray Beach personal injury attorney. A lawyer can advise you on possible paths to financial recovery, whether the property owner was negligent, the operator was reckless, or the ATV itself had a part that was defective.
Could you use legal guidance following a Florida ATV accident? Connect with knowledgeable attorneys at Earnhart Law in Delray Beach. Our seasoned attorneys can take care of all of the legal matters for you while you focus on healing. Because we have been handling personal injury cases for over 30 years, the professionals at Earnhart Law have the tools to secure financial recovery for you and your family. To get started, call 561-265-2220 or contact us online.