Accidents Involving Chemical Burns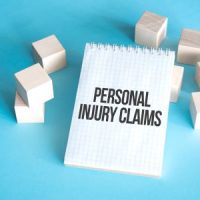 When most people hear of burn accidents, they immediately think of fire or explosions; however, accidents involving dangerous chemicals can also result in serious burn injuries for victims. Chemical burn accidents can cause severe and permanent damage that often leads to permanent disability or even death. You need an experienced personal injury attorney to handle your case and ensure that you get the compensation that you deserve. Call or contact the knowledgeable Delray Beach personal injury attorneys at Earnhart Law today to schedule a free consultation of your case.
What are Chemical Burns?
Chemical burns are caused by highly acidic or basic chemicals, sometimes also known as caustic chemicals, making contact with a person's skin, eyes, nose, mouth, or internal organs. These chemicals eat away at the cells they come in contact with, causing chemical burns. If the chemicals are not flushed or cleaned they can continue to burn an accident victim, causing even more damage.
The injuries caused by chemical burns are classified the same as other types of burn injuries. A first degree chemical burn is the least dangerous and causes harm only to the outer layers of the affected area, usually resulting in some redness and mild pain. A second degree chemical burn is more serious, causing damage to the outer and inner layers of cells and resulting in swelling, blisters, and significant pain in the affected area. A third degree chemical burn is the most severe, and this type of burn affects the outer, inner, and underlying structures like the muscles, tendons, nerves, ligaments, and bones. If ingested or inhaled a third degree chemical burn can cause irreparable damage to the gastrointestinal tract or respiratory system.
Common Causes of Chemical Burn Accidents
Chemical burn accidents can happen almost anywhere. Many accidents that result in chemical burns occur in a person's home, but they can also happen at work, like on a construction site or in an office. Car, truck, and motorcycle accidents can also result in chemical burns if the corrosive substances found in a vehicle make contact with a victim in the crash. Regardless of where or how the accident took place, it is critical that victims are fully compensated for the injuries that they received and for the ongoing repercussions caused by a chemical burn.
Compensation for Chemical Burn Injuries
Compensation for chemical burn injuries includes coverage of out of pocket economic costs as well as the noneconomic costs associated with the accident. This includes compensation for all present and future medical expenses, lost wages, property damage, loss of future income and benefits, pain and suffering, emotional distress, disability, disfigurement, and for the loss of enjoyment of life. In fatal chemical burn cases, the family of the victim may also seek compensation through a wrongful death claim. To learn more, talk to our office now.
Talk to Our Office Today
If you or a loved one has suffered chemical burns in an accident, the experienced personal injury lawyers at Earnhart Law in Delray Beach are here to help. Call or contact our office today to schedule a free evaluation of your claims.