Accidents In Florida Parking Lots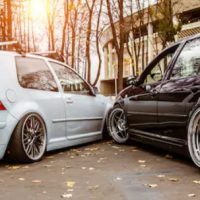 Circling the parking lot of a shopping center is a common experience, whether you are looking for a perfect spot next to the entrance or, if the area is busy, you are simply seeking any spot at all. With drivers distracted by their shopping excursion, accidents are possible. According to one estimate, approximately 20% of vehicle accidents take place in parking areas, whether it is a lot, garage, or structure.
If you are juggling medical bills and lost income following a parking accident, talk to an attorney about damage compensation. There are Florida car accident lawyers that can help, talk to a Delray Beach personal injury attorney today.
How Parking Area Accidents Happen
Because there are a lot of vehicles near one another in parking areas, damage is possible when doors are opened, drivers fail to check blind spots, and individuals walking to their vehicles are unseen. Some common ways people are injured and cars sustain damage in parking lots:
One car collides with another when leaving a spot
A pedestrian is hit when a car is backing out of parking space
Vehicle is traveling in the wrong direction, against traffic flow
Crash when two or more vehicles are racing to one spot
Who is at fault will depend on the details of the event, and it's possible there is shared responsibility. Just as when accidents happen on roads, Florida's no-fault rules apply to parking lot accidents. So if there were minor expenses, up to $10,000, your own personal injury protection will most likely cover your accident bills. But if there was serious harm, other avenues to damage recovery may need to be explored.
Reporting a Collision to Management and Law Enforcement
Florida law requires accidents resulting in over $500 in expenses, whether those are vehicular damages, medical expenses, or both, be reported. It is possible the police will not come to the accident site if there is no injury requiring an ambulance. But you should always exchange information with the other driver and let the management of the mall or grocery store know the accident occurred. If the accident was a hit-and-run, filing a police report is an important part of the process.
Of course, stress, fear, and anxiety are elevated when people are involved in accidents, and you may not have followed best practices at the time of the event. Whether you reported the accident to management, law enforcement and other officials or not, there could be a path to financial recovery. Bring the details of your parking lot accident, including pictures of the property damage and any medical bills, to the attention of  a Delray Beach personal injury attorney.
Are you healing from a parking garage accident injury? Talk to the knowledgeable attorneys at Earnhart Law in Delray Beach. With over 30 years of experience handling personal injury cases, our attorneys have the knowledge you need and will fight for the best outcome for your specific circumstances. To start your path to financial recovery, call 561-265-2220 or contact us online.