5 Most Dangerous Intersections in Palm Beach County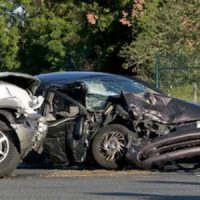 According to statistics kept by the Department of Transportation, about 40% of all car accidents are related to intersections. The reasons are many. For one, intersections bring together a large number of motor vehicles and pedestrians, and you normally find car accidents where there is considerable congestion. For another, many motorists are in a hurry and don't like being stopped by traffic signals or stop signs.
Now, The Palm Beach Post has done a great public service by publishing a list of the most dangerous intersections in the county. If you were struck by a vehicle, please contact a Delray Beach car accident lawyer today to get started on your case.
Most Dangerous Intersections
According to police records, the five most dangerous intersections are:
Okeechobee Boulevard and North Military Trail, which saw 123 accidents in 2018
State Road 7 and Glades Road, which saw 118 accidents
Atlantic Avenue and South Military Trail, which saw 97 accidents
Forest Hill Boulevard and South Military Trail, which also saw 97 accidents
State Road 7 and Southern Boulevard, with 97 accidents
Some of these numbers actually represent an improvement over prior years. For example, the North Military Trail and Okeechobee Boulevard intersection has averaged 149 crashes since 2014, so 123 is a nice drop. However, this intersection has nevertheless ranked as the most dangerous in the county for the fifth year in a row.
Many residents expressed alarm to The Palm Beach Post about the opening of Uptown Boca, which will have a shopping center and several hundred rental apartments. Uptown Boca should draw more people to the area, which means that traffic and accidents should increase.
Intersection Safety
To minimize the chances of getting in a crash, motorists should remember the following:
Slow down as you approach the intersection. You never know when a pedestrian might shoot out into the road, and the slower you are going the quicker you can stop your vehicle.
Don't ever run a red light, even if you think there is no traffic coming.
Always look for pedestrians before making a right-on-red turn. You should also come to a complete stop before turning.
Don't assume that you know what a vehicle will be doing. You might assume it is turning when it instead travels straight ahead.
Always use your turn signals, which give other motorists fair warning of the maneuver you are about to make. Failure to use a turn signal can qualify as negligence on your part.
Stop for pedestrians in the crosswalk. Even if they are jaywalking, you need to stop.
If you are involved in a crash, stop and render first aid to any injured motorist or pedestrian. You should also swap insurance information so that you can make a claim if another motorist was to blame for the accident.
Hurt at an Intersection? Speak with One of Our Lawyers
Earnhart Law has been representing injured motorists for more than three decades, and we have an impressive track record of success. If you were hit at an intersection, you should consider whether you can make a claim for compensation.
To speak with one of our Delray Beach car accident lawyers, call 561-265-2220 today.
Resources:
crashstats.nhtsa.dot.gov/Api/Public/ViewPublication/811366
palmbeachpost.com/news/20190709/what-were-palm-beach-countys-most-dangerous-intersections-in-2018