4 Personal Injury Myths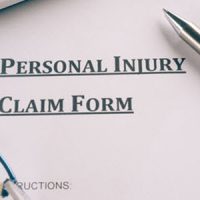 As personal injury lawyers with more than 30 years of experience, we hear all kinds of misinformation from the public. Unfortunately, the rise of the Internet has only spread myths about the personal injury process that are flat-out wrong.
If you were injured in an accident, call our Delray Beach personal injury lawyers. We'll listen to your case and explain your rights. But for now, we correct 4 of the top personal injury myths.
Myth #1: You Can Take Your Time to File a Lawsuit
This is wrong, and it is a leading reason why many people forfeit their right to compensation following an accident. Florida has something called the statute of limitations. You might have heard of it in the criminal law context. There is also a statute of limitations for personal injuries. The statute lays out the maximum amount of time you have to file a lawsuit.
Generally, an injured victim gets 4 years in Florida, per Fla. Stat. § 95.11. In some situations, more time might be available, but we encourage victims not to count on it. Instead, reach out to a Delray Beach personal injury lawyer as soon as possible to protect your rights.
Myth #2: The Car that Struck You is Automatically at Fault
This persistent myth has a little bit of truth to it. In car accident cases, it's typically true that the car that struck a pedestrian or another vehicle is at fault. However, there is no hard-and-fast rule to that effect.
Instead, we need to analyze the accident to identify who is negligent. A person is negligent when they fail to use reasonable care and injure a person in the process. A motorist who follows too closely or who runs a red light, for example, is negligent.
It might be the case that the driver who was struck was negligent. Imagine someone running a red and getting T-boned by a driver who had a green light. Here, the driver running the light is at fault even though they were hit.
Myth #3: Getting Compensation is Easy
Not remotely true. Insurers in Florida are aggressive, and they will deny even meritorious claims. To obtain compensation, you will need evidence of fault, which will depend on the case. If you slipped and fell in a grocery store, for example, you will need proof that there was a hazard that caused you to fall. You will also need evidence showing how long the hazard existed and whether store personnel knew about it.
Myth #4: You Don't Need a Lawyer to Obtain Compensation for Your Injuries
Lawyers are worth their weight in gold. No one else better understands the legal process or has your best interest at heart. A lawyer can not only gather all the evidence you need to prove fault, but he can skillfully negotiate a settlement with an insurance company. Without a lawyer, many victims make simple errors and leave money on the table.
True, lawyers don't work for free. But our contingency fee agreements allow clients to hire a seasoned attorney with no upfront attorneys' fees. To learn more, contact Earnhart Law today to schedule a free consultation.