10 Public Spaces Where Slip and Fall Accidents Can Happen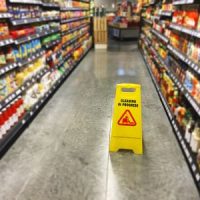 People can slip, trip, or fall anywhere, and accident injuries are often sustained in seemingly safe spaces, including heavily used public areas. Being aware of potential risks is an essential first step to staying safe, but if you took all the precautions you could and were still injured in a slip and fall event, seek legal assistance from a Delray Beach personal injury attorney to ensure your rights are protected.
Common Public Locations for Slip and Fall Injuries
Slip and fall accidents happen in a range of public spaces, and often these accidents are a result of negligence or inadequate maintenance.
#1 Supermarkets and Grocery Stores
Supermarkets and grocery stores are used by many people throughout the course of a day, and sometimes spills or wet floors go unnoticed or unaddressed, leading to falls. Also, poorly maintained floors and improperly stacked merchandise can lead to injuries.
#2 Restaurants and Cafes
Dining establishments can be dangerous if there are spilled drinks, greasy floors, or obstacles in walkways, and restaurant owners have a responsibility to address these risks and maintain a safe environment.
#3 Shopping Malls
There are typically many stores and common areas within a shopping mall, and if there are accident risks, such as inadequate lighting, uneven walkways, escalator malfunctions, or neglected maintenance, harm can follow.
#4 Sidewalks and Parking Lots
Cracked pavement, uneven sidewalks, and poorly maintained lots can create tripping hazards, which is why property owners have a responsibility to repair or warn of these dangers.
#5 Office Buildings
Employers and property managers need to have regular inspections and maintenance plans in place so injuries due to slippery floors, loose carpeting, or exposed wiring can be avoided.
#6 Hotels and Resorts
Hotels and resorts attract a lot of people, including staff members and visitors. Unfortunately, wet pool decks, poorly maintained staircases, and inadequate lighting can increase the risk of slip and fall accidents.
#7 Public Parks and Recreation Areas
Outdoor spaces with uneven terrain, inadequate signage, or unmaintained equipment can result in slip and fall accidents when visiting parks, playgrounds, and sports fields.
#8 Hospitals and Medical Facilities
While hospitals and medical facilities are places to heal, the high level of foot traffic can have potential slip and fall risks from medical equipment left unattended or improperly cleaned floors.
#9 Public Transportation Stations
Transportation areas for public use can be crowded and chaotic, and if there are broken handrails or poor lighting, these risks can contribute to injuries.
#10 Sports Arenas and Stadiums
Sports arenas and stadiums are designed for large audiences, but when there are slippery surfaces, crowded walkways, and poorly maintained areas, it can be a public danger.
Where were you when you slipped and fell? If you or a loved one has suffered injuries in a slip and fall accident in a public space, don't hesitate to consult with a Florida injury lawyer who specializes in premises liability. Share the details of your case with the lawyers at Earnhart Law in Delray Beach. Book your fee-free consultation today, call 561-265-2220 or contact us online.