Jury Awards Victim $40.5 Million in Truck Accident Lawsuit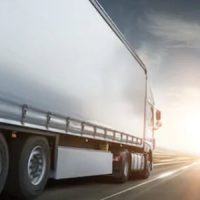 The family of a woman killed by a truck driver trainee received over $40 million from a jury in a 2-week trial in New Mexico. According to reports, the crash took place in February 2017 on Interstate 10 just outside Las Cruces, when a big rig operated by a student driver hit a woman head-on, causing her death.
The driver, Felipe Johnson, had been in the student driving program of Werner's Roadmaster Drivers School for only 8 days. As part of the training program, he was never to operate the equipment without a trainer present. However, evidence at trial showed that Werner's failed to provide proper supervision. In particular, Johnson's trainer had to sleep on the job instead of offering supervision so that he would not violate federal hours of service requirements.
Werner's new driver program required that trainers supervise trainees for at least 30 hours in their first 5 days. However, the trainer was asleep for a good portion of this time. Johnson, the student driver, ended up operating the vehicle unsupervised about 64% of the time, which was a violation of company's policy.
Larger Verdict in Texas
Another case involving Werner's Drivers School resulted in a $90 million verdict in Texas. In that case, a pickup truck was hit by a tractor-trailer during icy conditions. A mother brought suit because her son was killed in the crash and another child was rendered a quadriplegic. The mother and another child were also injured. The plaintiff had argued that the truck driver should have pulled off to the side of the road because of the icy conditions, and the jury agreed, awarding a mammoth verdict to the mother.
Why Truck Accident Verdicts are So Large
Although some car accident cases result in large verdicts, more truck accident cases do. There are a couple reasons.
For one, victims are more likely to suffer serious injuries in a truck accident. Commercial big rigs are very heavy, and they can kill or permanently disable victims when they are involved in collisions. The more serious a victim's injuries, the more compensation they will probably receive.
Further, trucking companies often have large insurance policies. This is certainly true of Werner's and other companies, who carry much more insurance than the typical Florida driver. As a result, badly injured victims should receive full compensation for their losses, which is not always possible in other cases.
Hire an Experienced Truck Accident Lawyer
Lawsuits involving trucking companies require the help of a seasoned attorney. Trucking companies aggressively defend these cases, precisely because they know how much money is at stake. Some trucking companies employ investigators who can quickly respond to a crash and start building a case to free the company of legal liability.
Obtaining evidence to use in a truck accident is complicated. Some trucking companies won't easily hand over records, such as hours-of-service logs or training records. You will need a lawyer who knows how to get those documents.
For help with your case, reach out to Earnhart Law today. One of our Delray Beach truck accident lawyers will be happy to meet with you to discuss your accident.