Will Your Mental Health Records be Made Public?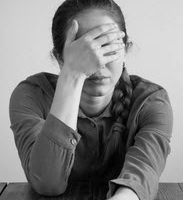 Lawsuits are public. Many people are unaware of this fact, but if they went into their nearest court house, they would realize they can ask to see case files. These filed include all kinds of information, such as motions a lawyer filed in the case and deposition transcripts. Other records introduced into evidence are also included in the file.
If our clients are suing for emotional distress or mental anguish, then there is a good chance their mental health will come under scrutiny. This means that either side in the lawsuit might want to introduce mental health records.
Shielding Records
If a client's mental health is not an integral part of the lawsuit, then there is rarely a reason to introduce testimony regarding it. However, some defendants like to play hardball. They could seek to introduce evidence of a person's mental health as a way to intimidate them and possibly get them to withdraw the lawsuit.
In this situation, our clients do have some protection. Florida statute 90.503 creates the psychotherapist-patient privilege, which prevents disclosures of confidential communications that were never intended to be shared with third parties. Under the law, the following qualify as psychotherapists:
Anyone authorized to diagnose and treat mental or emotional conditions, including drug and alcohol addiction
Anyone licensed or certified as a psychologist who primarily is engaged in diagnosing or treating emotional/mental conditions
A licensed or certified marriage and family therapist or mental health counselor under the laws of Florida
Treatment personnel at facilities
An advanced practice RN who primarily diagnoses or treats mental/emotional conditions
As the patient, you can block the release of any information or record that contains confidential communications, even if your health professional wants to release the information.
When You Can't Shield Mental Health Records
However, the psychotherapist-client privilege does not apply in every situation. For example, you might be claiming emotional distress damages. In that case, you have put in play your mental health for consideration by a jury, so you cannot limit the evidence that is released.
Consider the following: Melissa is involved in a devastating slip and fall, which leaves her partially paralyzed. She sues for medical bills and lost wages, as well as for emotional distress. According to her complaint, Melissa's injuries have led her to become angry and depressed, as well as irritable with family.
In this scenario, Melissa has put her emotional state at the center of the lawsuit by seeking compensation for her negative emotions. In this situation, the defendant can probably uncover all mental health records when they are trying to build their case.
Concerned about Privacy? Contact a Delray Beach Personal Injury Lawyer
Lawsuits are stressful, but fortunately our firm works to bring all disputes to a satisfactory end. In many situations, settling the dispute for compensation is the best resolution possible, helping our clients avoid the discomfort of trial.
If you have been injured, please contact us at Earnhart Law in Delray Beach. We are pleased to offer potential clients a free consultation, which they can schedule by calling 561-265-2220 or sending us an online message.
Resource:
m.flsenate.gov/statutes/90.503
https://www.delrayinjuryattorneys.com/should-you-wait-before-hiring-a-lawyer/