Not Wearing A Seat Belt When Involved In A Collision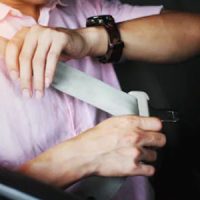 Whether you are traveling in a car as a passenger or a driver, safety belts are a requirement in the state of Florida. This rule is in place to protect the public as fatalities and major injuries are more likely if an accident takes place and the people in a vehicle were not wearing their seat belts at the time of the collision.
That said, even when rules are in place, there are people who do not follow them. If you were not wearing a seatbelt and are seeking injury compensation, discuss the details of your situation with a Delray Beach personal injury attorney. Legal support is important in these situations as the insurance adjuster could argue the reason you were injured was because you did not take appropriate safety precautions, such as fastening your seat belt.
Seat Belt Use Is Florida Law
The majority of US states have seat belt laws in place. Not wearing your seatbelt in Florida is against the law. So, for example, if you are pulled over and are not wearing a safety belt you can be ticketed. Seat belts keep individuals safe in a few different ways:
Help to prevent ejections in the event of a collision.
Keep people in a position that prevents them from making impact with the dashboard, windshield, or other hard surfaces.
Positions driver to remain in control of the vehicle when there are unexpected dangers.
Seat belts have been proven to reduce the risk of serious injuries and deaths for drivers and passengers alike.
Pursuing Compensation
After an accident, moving forward to the best outcome possible is part of healing. It is impossible to turn back the clock and make different decisions, but there are things you can do to protect yourself moving forward. Connecting with an experienced attorney is part of this process. If you have a lot of accident expenses, you may need some level of financial recovery in order for your family to manage the pile of bills you have received.
Wearing your seatbelt is an easy way to travel as safely as possible on Florida roads and highways. This safety precaution is essential, along with following all traffic laws, and not driving under the influence. But if you sustained an injury and did not have this safety feature engaged, there could still be a path to damage recovery. Delray Beach personal injury attorney. This could be particularly true if there is documentation, such as a doctor's report, that states the injury you sustained was not because of your failure to engage the safety belt in your vehicle.
Were you injured in a car crash and did not have your seat belt engaged at the time of impact? Have a conversation about your compensation options with the knowledgeable attorneys at Earnhart Law in Delray Beach. With over 30 years of experience handling personal injury cases, our attorneys have the knowledge and experience to push back on claims that are denied or reduced. To start your path to financial recovery, call 561-265-2220 or contact us online.