Low-Impact Florida Traffic Accident injuries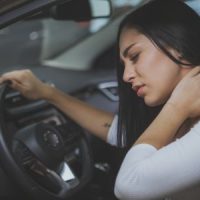 While they often aren't as violent as high-impact collisions, low-impact car crashes are still dangerous and serious injuries are possible. It is common for people who are involved in low-impact crashes to not even realize that they have been injured until days or weeks after the accident
Seeing a doctor after a collision is important, your health needs to be assessed for harm that could have occurred during a low-impact crash. And if you need to receive more medical care, such as physical therapy or surgery, a Delray Beach personal injury attorney can work to be sure you recover a full settlement.
Concussions, Whiplash, and Spinal Injuries
Low-impact collisions are often due to distracted drivers, poor visitably, or weather issues. Some of the following situations have led to these types of traffic accidents:
As a car backs out of a parking spot, they hit another vehicle
Traffic is stopping and starting, and a driver hits the car in front of them as a result
A truck, car, or bus veers into a building, parked car, or object due to an unforeseen circumstance.
Blind spots are not checked as a vehicle changes lanes.
Traffic signals and signs are avoided, ignored, or misunderstood.
Vehicles are extremely heavy and serious injuries are possible, at any speed.
For instance, low-impact crashes could lead to a concussion. A concussion is a traumatic brain injury that can result from a blow to the head. Symptoms of a concussion include headache, dizziness, confusion, and memory loss. In some cases, concussions result in long-term cognitive impairment. Rest, self care, and a restriction on activities typically follows a concussion diagnosis.
Additionally, whiplash is possible. Injuries under the diagnosis of whiplash occur when the head and neck are suddenly and violently jerked forward and then backward, this can happen in both high and low impact situations, damaging the soft tissues in the neck and shoulders. Many whiplash sufferers report neck pain, headaches, and stiffness. In severe cases, whiplash can result in disability or chronic pain. Life-threatening injuries can also be sustained, such as damage to organs or internal bleeding.
Seasoned Attorneys and Additional Supports
An attorney can advise you on next steps, including any necessary specialist evaluations, after a Florida collision. They can also help you connect with resources and support to help you cope with the emotional and psychological effects of a low-impact crash. Compensation for time off of work to recover from a concussion and the hospital expenses from surgery due to an internal injury are in reach when you have a skilled Delray Beach personal injury attorney advocating for you at every turn.
Do you want to talk about financial recovery following a Florida traffic accident? Whether your collision took place at a low or high speed, the attorneys at Earnhart Law in Delray Beach will guide you toward the best possible outcome. With over 30 years of Florida personal injury law experience on your side, a maximum compensation amount could be in reach. Call our office at 561-265-2220 or contact us online.