Is It Too Late to Settle?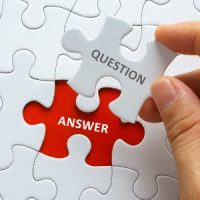 As long as you are within the statute of limitations, it is too late to settle your personal injury claim. And you likely won't need to take your case to court either. Most personal injury disputes are settled through insurance negotiations, whether the accident injury is the result of a slip and fall event, boat accident, or vehicular collision.
Discuss how the settlement process starts and what outcome is in reach for you with a Delray Beach personal injury attorney. Then, you will be one step closer to a final settlement for your accident injuries.
Starting the Process with a Demand Letter
When you meet with a lawyer, they will assess your injury expenses and evidence. Next, they will likely begin the settlement agreement process with a demand letter. This is a letter that is sent to the insurance company and it outlines the details of the accident, the extent of your injuries, and the amount of money you are seeking. The insurance company will review the demand letter and make an offer to settle your claim. Negotiations will continue until both parties agree on a settlement amount.
It is important to note that talking with an attorney rather than negotiating on your own can protect you from agreeing to an amount that is too low. You want to achieve the maximum amount, meaning you recovered as much as possible and secured the funds necessary to address all of your losses and damages. Settling too early can result in you receiving less compensation than you are entitled to.
Negotiations Can Continue While Pursuing Court
There are some situations in which going to court is required in order to achieve a fair outcome, but remember that negotiations for a settlement can keep going during the litigation process. In fact, the majority of cases that go to court will still be settled through an agreement before a verdict is reached.
During the litigation process, both parties have opportunities to present their evidence and make their case. But litigation is time consuming and costly, so it is often advantageous to both parties to agree to a settlement as they can avoid the time and expense of court and a possible appeal.
If a settlement agreement is reached during the litigation process, the parties will need to file a stipulation of dismissal with the court, your Delray Beach personal injury attorney can guide you through this process. Essentially this document will state that the parties have agreed to settle the case and the case should be dismissed. Once the appropriate paperwork is filed, the case is over and cannot be refiled.
Were you injured in a Florida traffic accident but are unsure if you are still within a timeframe where a financial settlement is possible? You do not have to make this determination on your own, there are legal professionals who can help. Talk through the particulars of your accident injury with the team at Earnhart Law in Delray Beach. Schedule your fee-free consultation, call 561-265-2220 or contact us online.