Head Injuries, Employment Changes, And FL Motorcycle Attorneys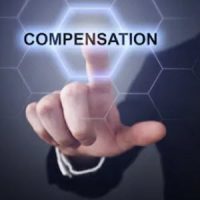 Head injuries are a serious concern, this is true for individuals involved in auto collisions, athletic accidents, and motorcycle crashes. Motorcycle accidents can result in serious and life-threatening head injuries. For some families, these types of injuries can have long-term implications, such as if an individual is not able to return to their job, either temporarily or permanently, because of their accident injury.
It is important to seek legal counsel from a Delray Beach personal injury attorney if you or someone you care about has experienced a head injury during a Florida motorcycle accident. Because seasoned personal injury lawyers are well-versed in the laws surrounding motorcycle accidents, they can provide invaluable advice on how to pursue a claim for damages. Compensation amounts are often enough to cover medical fees and other accident expenses, including compensation for lost wages.
Employment Shifts and Financial Troubles
When serious accidents occur, physical, emotional, and financial issues are possible. Medical treatments and emotional distress due to injuries can make it difficult to impossible for a person to return to the daily schedules they followed prior to the accident. Then, the following are possible:
Changes in employment. A head injury could mean a person needs to take extensive time off of work, and there are some situations in which the individual will have to leave the workforce entirely. Or, when they return to paid work, they will only be able to work reduced hours or in a position with a lower pay scale.
Behavioral shifts. Brain damage is also possible when a head injury is sustained, which can lead to behavioral changes and function loss, there may be high expenses connected to rehabilitation and caregiving.
Financial worries. When a family is juggling medical expenses, ongoing rehabilitation fees, wage loss, and caregiving responsibilities, the financial troubles can compound and lead to stress and strain on familial relations. Often support is needed.
Seeking damage recovery for financial concerns, caregiving expenses, and employment loss could be a path to rebuilding your family. A legal professional who has worked on motorcycle accident injury cases similar to your own can help ensure that an individual's rights are protected throughout the legal process.
Speak to a Motorcycle Accident Lawyer About Your Case
After a Delray Beach personal injury attorney has reviewed the facts of your case, they can share with you the worth of your claim and collect all the evidence required to secure the financial award you need. This tallying of expenses could include wage losses, income reduction, as well as emotional pain and suffering. Your attorney will fight low-ball offers, even ones introduced by large insurance companies.
Is financial recovery something you and your family could use as you navigate healing after a Florida motorcycle accident? The knowledgeable injury lawyers at Earnhart Law in Delray Beach can help. At your no-cost consultation, ask about their over 30 years of experience handling personal injury cases and how they would work to achieve a maximum settlement for you. To schedule your confidential consultation, call 561-265-2220 or contact us online.