FL Injury Claims Due To Dangerous Drugs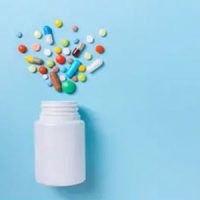 Injuries and illnesses caused by dangerous drugs can be life altering for individuals and their families. There are lives put at risk when pharmaceutical companies prioritize profits over consumer safety, and there are ways to seek legal recourse if you or a loved one has suffered harm due to a dangerous drug.
When you share your story with a skilled Delray Beach personal injury attorney, a legal professional can shed light on the responsibilities of drug makers, pharmacists, and pharmaceutical sales representatives. Then the possibility of exploring a manufacturer liability or defective product claim can be explored.
Manufacturer Liability, Responsibilities of Pharmacists, and Sales Reps
When it comes to dangerous drugs, there are situations in which drug manufacturers can be held liable for harm caused by their products. Pharmaceutical companies operate under a duty to ensure that their drugs are safe for use. And that if there are any potential risks, they need to be properly disclosed to healthcare providers and the public.
Should an attorney advise you to move forward with a product liability claim, they will inform you which of the following three types of claims applies to your case.
Defective manufacturing. When a drug is dangerous due to errors or defects during the manufacturing process, a manufacturing defect claim can be pursued.
Design defects. Drugs that are dangerous due to a flaw in its design, even when manufactured correctly, a defective design argument applies.
Failure to warn. It is a requirement that manufacturers provide adequate warnings or instructions about potential side effects. If there are risks associated with the drug and individuals were not informed, their failure to warn could be proof of negligence.
Of course, it is not solely up to the drug manufacturers and consumers to navigate drug risks. For example, pharmacists play a crucial role in ensuring patient safety as they are responsible for accurately dispensing medications and counseling patients on proper usage. If you sustained harm because a pharmacist failed to provide reasonable care, they may be held accountable.
Other professionals could be included in your fight for recovery as well. For instance, pharmaceutical sales representatives act as the link between drug companies and healthcare providers, so they play an important role in educating healthcare professionals about new drugs. If a sales representative misrepresents a drug, liability could be discussed.
Securing Financial Compensation
A deep understanding of the legal system and relevant medical knowledge can strengthen a dangerous drug claim. Before moving forward with your need for financial damages, have a Delray Beach personal injury attorney assess the details of your case, gather evidence, and determine the strength of your claim.
Do you believe a drug manufacturer, pharmacist, or pharmaceutical sales representative is responsible for your injury or illness? Drug professionals have a responsibility to ensure patient safety. To learn about what compensation options are possible for you, consult with a skilled injury attorney who specializes in pharmaceutical litigation. With over 30 years of experience, the attorneys at Earnhart Law can help. Call 561-265-2220 or contact us online.