Amputations and Truck Accidents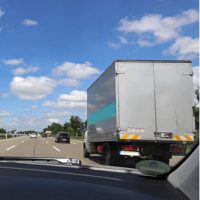 It should surprise no one that truck accidents can cause devastating injuries—often injuries that are much more serious than those caused when two passenger vehicles collide. Commercial motor vehicles like tractor-trailers and buses frequently weigh up to 40 times as much as passenger vehicles. With this much force bearing down on you, it is very easy to suffer devastating injuries that can lead to the amputation of one of your limbs.
Why Limbs are Amputated
Amputations are fairly common accident injuries in the United States. According to statistics kept by the Amputee Coalition, about 185,000 people have limbs amputated every year, and almost 50% of them do so because of some trauma to the limb.
Amputation is never an easy decision, and your doctor will do everything in his or her power to keep your limb. Nevertheless, amputation might be necessary for the following reasons:
A deep laceration damages your nerves and bones. In this situation, an amputation might be the only feasible option if the limb cannot be saved.
The force of the accident tears the limb off. Although rare, we have seen people lose limbs at the scene of a truck accident. A doctor might be able to reattach the limb, but this medical procedure frequently fails.
You develop an infection. A wound might become infected in the hospital and the only way to stop its spread is to amputate a portion of your limb.
After the amputation, patients face a long recovery time. For example, you will probably need to learn how to take care of yourself and might need to learn new tasks such as dressing and cooking for yourself.
Losses Caused by an Amputation
Losing a limb can completely change someone's life. Depending on the injury, they might no longer be able to work their current job. For example, someone who stocks shelves at a store will struggle to do their job if they lose an arm. Likewise, someone who is always on their feet might have a harder time if they lose a leg. Even if an amputee can return to work, they might need to take a lower-paying job. Amputations can lead to economic losses like lost wages or reduced earning capacity.
Amputees can also face severe emotional distress. For example, amputation can cause intense feelings of:
Depression
Grief
Anger
Frustration
Embarrassment
Disgust
Anxiety
Irritability
Sometimes, the emotional distress is so intense that amputees need clinical intervention, such as prescription drugs or therapy. In any event, they experience a reduced quality of life and might no longer be able to enjoy old hobbies or to leave their homes.
Speak with a Delray Beach Truck Accident Lawyer
Amputations are some of the most devastating injuries truck accident victims can face, but recovery is possible. At Earnhart Law in Delray Beach, we have 30 years of experience helping accident victims get the compensation they deserve to cover medical expenses, lost wages, and pain and suffering. We have negotiated with many of the state's largest insurers and are prepared to put that experience to use for your behalf. Contact us today for a free consultation by calling 561-265-2220.
Resource:
amputee-coalition.org/limb-loss-resource-center/resources-filtered/resources-by-topic/limb-loss-statistics/limb-loss-statistics/